September is Here (Ways to Welcome the Month)
Happy September and welcome to the Saturday Spotlight! Are you ready to move forward with this new month and almost-new season? Generally, I have a hard time saying goodbye to summer but these cooler nights are luring me towards fall. Even I'll admit, there's something exciting about this time of year. So, now that September is here, I've decided to highlight ways to embrace the new month!
*For your convenience, please note that this post may contain affiliate links. If you make a purchase after clicking my links below, I will receive a small commission (at no additional cost to you).
September is Here so Let's Decorate:
Head into fall with some simple September decorating ideas…
If you're ready to start your fall decorating, check out my early fall decor ideas for the kitchen.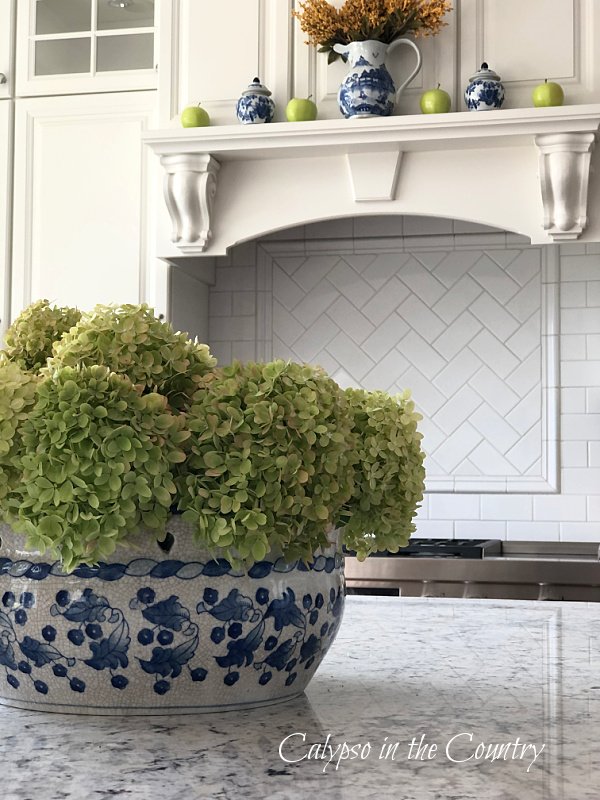 Like previous years, I like to take my time to transition from summer to fall. Just a few hydrangeas, apples and pears…to slowly ease my way into autumn. If you're like me, you tend to keep your September decorating very subtle. After all, there's plenty of time to go crazy with pumpkins in October!
Simple Ways to Set the Table this September:
This September, take your cues from nature…
With all the natural elements available this time of year, it's pretty easy to set a fall table. Here are 5 fall table ideas you can try!
Whether you're decorating in September, October or even November, any of these fall table settings would work!
Comfort Food for September:
Looking for a healthier after school snack idea?…
If so, you'll want to try my easy and delicious banana muffin recipe!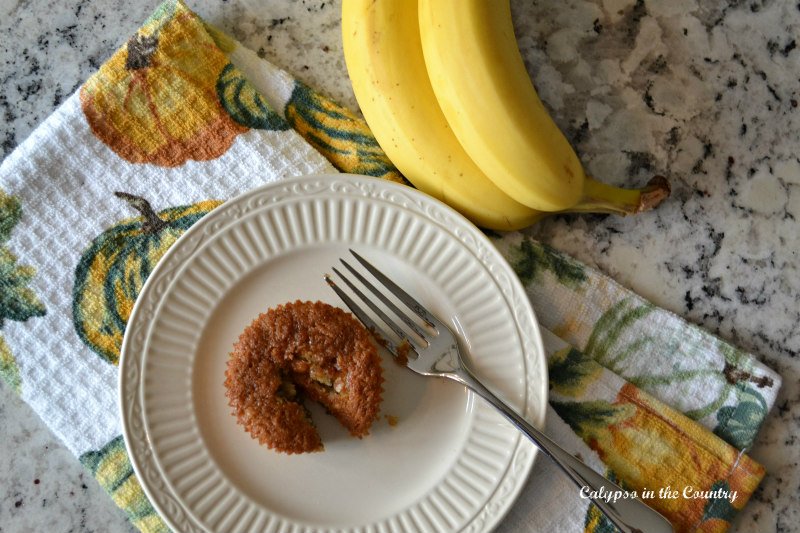 Yes, these muffins can even work for a quick breakfast – and since September is "Better Breakfast Month"…there you go! Plus, your late sleeping kids can grab one as they run out the door!
September Opportunities Outside the Home:
This fall, take some time to contribute to your community…
Now that school is in full swing for most of us, it's time to consider volunteering!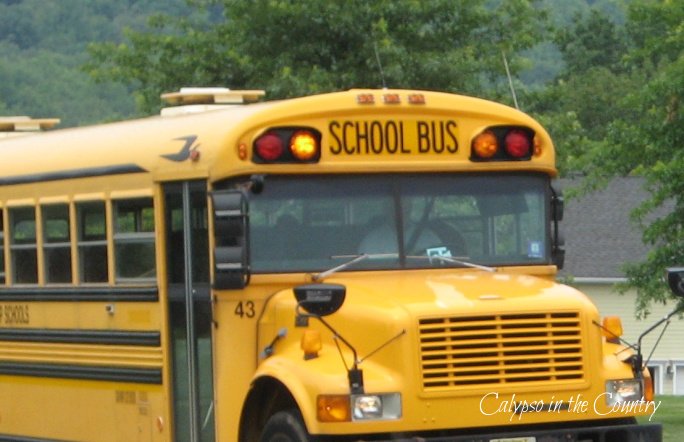 Take it from me – time flies! After spending part of the summer visiting colleges with my son, I feel it's my duty to remind you to get involved and enjoy every precious moment!
September Shopping Finds:
Of course, with a new season comes new shopping finds!…
If you are looking for some September decorating ideas, here are a few things that caught my eye.
This fall, add the fall foliage look to your home, without the fall foliage mess with these pretty branches!

If you're just started to decorate for fall, you might want to begin with a Hello Fall doormat!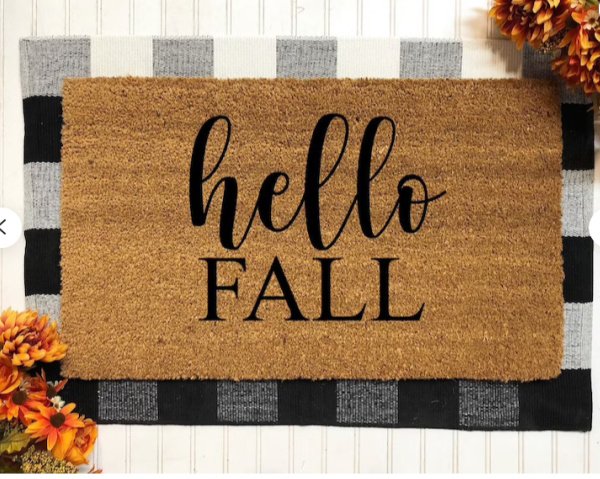 For even more ways to decorate your front porch for fall, read these fall porch tips!
Like I said, I don't go too pumpkin crazy in September but this pillow is subtle enough to bring out now!

In fact, I bought the same one last year and used it for my fall home tour!
Planning to entertain this fall? These adorable harvest dishes will work throughout the fall and into Thanksgiving!
For even more ways to welcome September, here are a few ideas from around the internet:
Hopefully, some of these ideas will help you get ready for fall…now that September is here!
Are you ready to welcome September?
Follow along so you don't miss a post!
Subscribe by email – HERE
Pinterest/ Instagram / Facebook / Twitter