15 Fabulous Finds – Decorating Your Porch For Fall
Have you started shopping for your fall decor yet? Lately, I've been gathering up some ideas for decorating my porch for fall. Today, I'll share some of my latest outdoor fall decorating finds including essentials that can be used year after year. (updated for 2023)
*For your convenience, this post contains affiliate links. If you make a purchase after clicking my links below, I will receive a small commission (at no additional cost to you).
Each year, I love experimenting with different color combinations of mums and pumpkins on my fall porch. With all that color, I usually keep the basics neutral so I can use them over again…
Decorating Your Porch for Fall – with Doormats:
This fall, layer your doormats or just use one…
As you can see, when I decorated my porch for fall last year, I used neutral doormats. Since I like to stretch my items from season to season, I didn't buy a "fall specific" door mat. You can still find mine in some Target stores and it sells out a lot online. Maybe they're phasing it out…who knows?…

Although, I think this adorable door mat is an even cuter version of the older one I have on my front porch!…

But if you love season specific door mats, this is a pretty one for fall. Plus, it's neutral enough so it would work with all colors.

Now, could this one be more adorable for Halloween? It actually lights up…so cute!
And since we all love to layer our door mats these days, here is the perfect indoor outdoor rug to go underneath!
buffalo check indoor outdoor rug
Decorating Your Porch for Fall – with Pumpkins:
What's a fall porch without pumpkins?…
Since we all love pumpkins in the fall, I included some of my favorite faux pumpkins! If you're like me, you mix real pumpkins with artificial pumpkins when you decorate.
And if you read my blog regularly, you know that I love decorating with mini pumpkins as well!…
Speaking of pumpkins, I've wanted some stacked pumpkins for awhile!…

Some Essentials for Decorating Your Porch for Fall:
Instead of focusing on one season, use items that work all year!…
Basically, I couldn't decorate my porch for fall…or any season for that matter without these exact black urns. Even though they look like stone, they're actually fiberglass. Mine are 21 inches high but this urn also comes in a 29 inch version.
If you're like me, you love the look of lanterns on a fall porch and these lanterns are just perfect for fall!…
Several times in the past, I've decorated my porch with lanterns and battery operated candles. I've also seen people fill them with mini pumpkins for fall. Such a cute idea!
If you want a more rustic, European look, these indoor outdoor lanterns are gorgous!
Decorating Your Porch for Fall – with Wreaths:
When decorating your porch, don't forget the door!…
In recent years, I've decorated my porch with a wreath similar to this one.
Now, if I decide to go with more red on my porch this year, this red apple wreath would be stunning…

If you like a more neutral wreath, this dried wheat wreath is very pretty and would look great against a black door…

If your door isn't in a covered area, this artificial wheat wreath might be a better option…

Hopefully, I gave you some inspiring ideas to decorate your porch this fall.
Here is a recap of the essential fall porch items mentioned above…


For some indoor decorating finds, swing by my recent post – Affordable Fall Decor Finds for the Home.
What are you favorite ideas for outdoor fall decorating?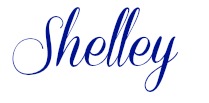 Follow along so you don't miss a post!
Subscribe by email – HERE
Pinterest/ Instagram / Facebook / Twitter