Practical Hostess Gifts That Will Save Thanksgiving Day!
Do you want to impress your host or hostess this Thanksgiving Day?… (or any day for that matter). Well, forget the bottle of wine! Instead, try one of these practical hostess gifts for Thanksgiving that will save the day! Don't just be a guest, be a hero!
Practical Hostess Gifts for Thanksgiving and Beyond:
*Please also note that this post contains affiliate links. If you make a purchase after clicking my links below, I will receive a small commission (at no additional cost to you).
As we approach Thanksgiving and the holiday season, at some point you will be asking, "What should I bring?" Even if your host doesn't need you to bring a dish, it's always nice to bring a hostess gift. Luckily, I made it easy for you with some ideas for practical hostess gifts for Thanksgiving and beyond.
Let's start out with a unique spin on the hostess gift idea…
The "Things You Forgot to Buy" Basket:
Most likely, your host will have forgotten to buy a few things at the store. Unfortunately, he or she won't realize it until the last minute. But it's totally okay because YOU will come to the rescue with some of these useful and unique hostess gift ideas. (Just be sure to refrigerate as necessary.)
Lemons – because Uncle Larry will need one for his vodka tonic.
Tonic Water – Just in case the host only remembered to buy vodka…and forgot the tonic.
Whipped cream – because you know someone will be asking for some with their dessert.
Brillo Pads – What? You're laughing at Brillo pads? What kind of person brings Brillo pads as a hostess gift, you ask? Someone who saves the day, that's who. Imagine this scenario…. The exhausted hostess is scrubbing away on that baked on mess at the end of an exhausting evening. She reaches under the sink for a scouring pad or something with a little more muscle than the wimpy little dish rag she's been using. Darn, she realizes she forgot to replenish her supply…what will she do?… "Wait a minute, didn't my favorite guest bring me the best hostess gift ever? Yes, here it is! The box of Brillo. Our dinner party has been saved!" You're welcome…
Scouring Pads – Just in case you can't pull off the box of Brillo pads suggested above…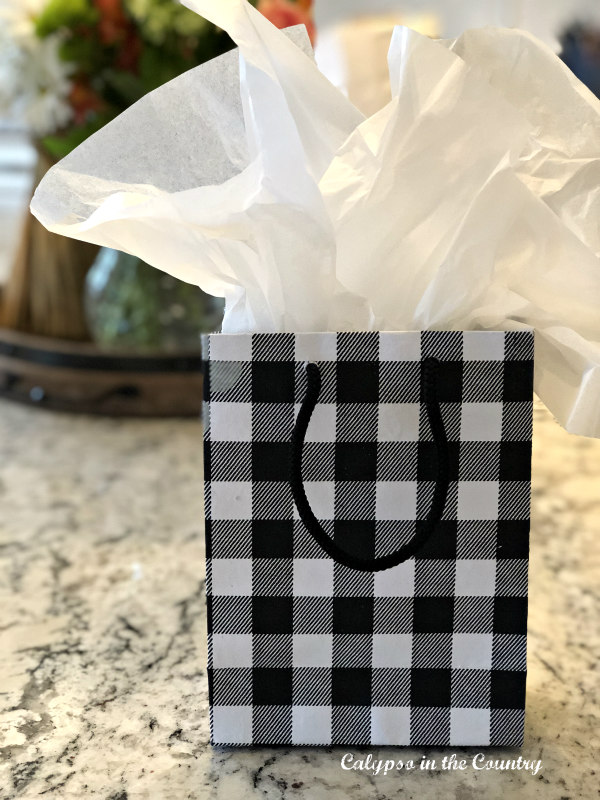 Ideas for a "Dinner Party Essentials" Bag (Practical Hostess Gift):
These are helpful gifts that your host probably already owns…but may appreciate extras:
Practical Hostess Gift Ideas for the Newbie Entertainer:
Hosting Thanksgiving or entertaining for the first time can be stressful. Help the new hostess out with a few useful entertaining necessities:
Set of Cheese Knives – a Thanksgiving hostess gift that can be used anytime.
Drink Coasters – I really like these adorable farmhouse style coasters or if you want to go really rustic…these wooden ones are fun!
Kitchen Fire Extinguisher – because you must be prepared for a kitchen disaster! **Only bring this if your host has a sense of humor.
Flowers for the table – because that newbie may have forgotten a Thanksgiving centerpiece. Of course, make sure you show up with the flowers already in a vase. Be sensible…you don't want to give your frazzled Thanksgiving host/hostess an extra chore of looking for one. Also, think about choosing a short flower arrangement so the flowers won't block conversation at the Thanksgiving dinner table…unless you actually want to do that!
Which brings us to…
Helpful Hostess gifts ideas to save the day if the conversation turns political:
Yes, sometimes even adults need a distraction! If you want to be the peacemaker this Thanksgiving, choose one of these creative hostess gifts:
Thanksgiving hostess gifts to keep the little ones busy:
Keep those little rascals from getting in the way with these:
Now, my last practical hostess gift idea will save the host from giving away all her food storage containers.
Disposable Takeout Boxes – At the end of the evening, guests can pack up a neat little box to take home any dinner or dessert leftovers. This way, they don't have to borrow storage containers. You know people never remember to return those anyway. (I know this because I am one of those people!)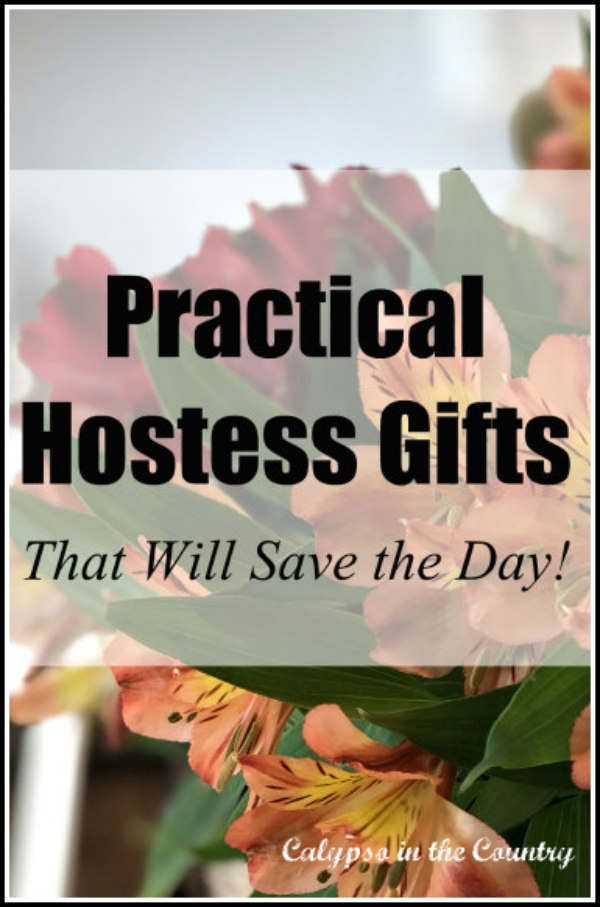 Now you can plan ahead and put together some unique hostess gifts or even throw together some last minute ones. Either way, I hope my list of Thanksgiving hostess gift ideas gives you some alternatives to the typical bottle of wine.
Cheers to saving Thanksgiving day!
Which is your favorite practical hostess gift idea from my list?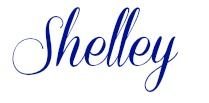 Follow along so you don't miss a post!
Subscribe by email – HERE
Pinterest/ Instagram / Facebook / Twitter