JOIN MY NEWSLETTER TO…
Get the latest inspiration sent to your inbox!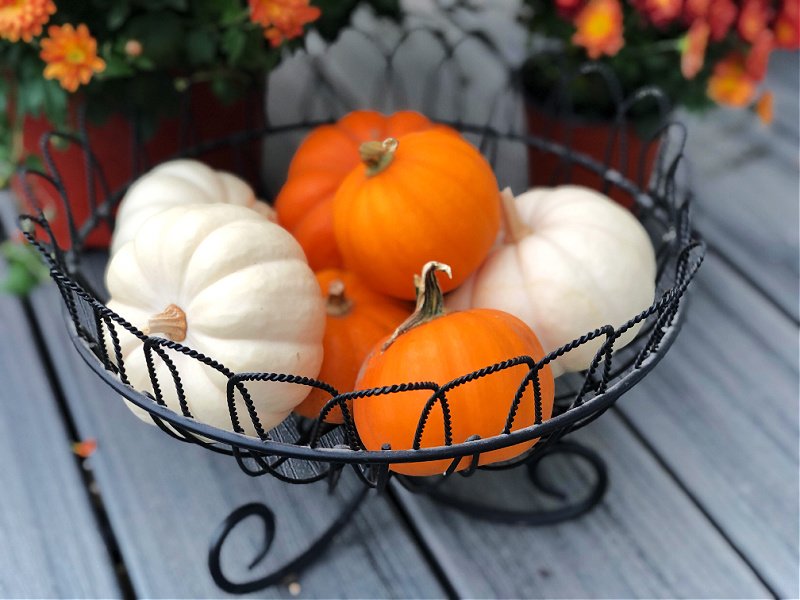 Happy Weekend and welcome to the Saturday Spotlight! Now that October is here, many of us have started decorating with pumpkins inside and out. So, if you need some inspiration for your home, I've got you covered. Today, I'm sharing a bunch of ideas on how to decorate with pumpkins for fall! *For your convenience, please note…
Hello October 2021 and welcome to the Saturday Spotlight! Yes, I know it's no longer Saturday but I just returned from a long weekend of college tours throughout the Boston area. Of course, I was hoping to be there during peak fall foliage season but the leaves were just starting to change. Oh well…I guess…
Happy first weekend of fall…and welcome to the Saturday Spotlight! All of a sudden the days are cool and crisp and the nights are chilly! Yay! As much as I love summer, I'm thrilled to sleep with the windows open again. Yes, I'm suddenly remembering how much I love this time of year. Hopefully, you're…
hello! I'M SHELLEY!
Welcome to my lifestyle blog, Calypso in the Country!
I hope to inspire you with budget friendly ways to create a home you love. My style is casual/traditional with some coastal touches… because everyday should feel like a vacation. Follow along as I share DIY projects, tablescapes, decorating ideas, anything blue and white, travel and more!
Welcome to Calypso in the Country
Welcome! My name is Shelley and this is my blog – Calypso in the Country!
While you're here, I hope to inspire you with home decor, entertaining tips, tablescapes and anything to make your home more beautiful!
My decorating style leans toward traditional with a coastal twist and a splash of British Colonial! I love adding color to my home but I tone it down with neutrals and textures.
Basically, my goal is to make my home feel like a vacation that never ends. Speaking of vacations, I occasionally share our travels on the blog as well. Although as a busy family, we don't get away as much as we'd like!
More Inspiration
Summer projects and ideas from the blog!