Easy Thanksgiving Vignettes – Decorations You Can Do in Minutes
If you're like me, you don't decorate for Christmas until the day after Thanksgiving. Since Christmas decorating can be quite a project, I'll tell you how I keep it simple for Thanksgiving. Here are a few easy Thanksgiving vignettes and decorations you can do in minutes…
Easy Thanksgiving Decorations:
In my living room, I just added a basket of some faux sunflowers, an orange candle and a ceramic pumpkin to my coffee table.
I had these items in my fall stash and thought they added some seasonal color to the room…quick and easy!
I've used the sunflower basket in different places every year. One year, I used them in the Foyer and one year on a table setting.
You can't get much easier than a Thanksgiving printable:
I found this free subway art online, printed it and popped it in a frame – done!
Then I added the framed "artwork" to my foyer table with some other fall accessories.
Here is what the table looked like about a month ago – Fall Foyer (I know, I just can't leave things alone!) Some white pumpkins in a tiered tray are also great for fall…and you can't go wrong with a traditional cornucopia for Thanksgiving!
What else can't you go wrong with? Pumpkins!
I added this fun rustic pumpkin to my kitchen table for an instant everyday centerpiece with texture.
Obviously once Thanksgiving Day is here, the kitchen and dining room tables will be set for dinner. It is nice though, to have a little bit of fall decor scattered around until then.
Add some hazelnuts to a glass hurricane to dress up a simple candle for fall!
Don't forget the powder room or guest bathroom when you are decorating for Thanksgiving.
Since I obviously love printables so much, I made my own for the bathroom.
Each year, I like to change out the "artwork" in this beadboard frame. It made sense to pop in a Thanksgiving inspired printable like this one I made on Picmonkey.
Throughout the years, I have used difference Thanksgiving printables in there…
Last year, I went with a subway art style.
In our game room, I set up the pub table for a game of chess. Gotta keep those cousins entertained.
It's quick and easy to throw some faux pumpkins in a basket.
Actually, anything looks good in a basket!
Like I said, I like to keep it simple for Thanksgiving each year.
Here is how my house looked last year: Thanksgiving Touches Around My House 2013
Well, I guess I've stalled enough! Now, I'm off to the grocery store to brave the crowds of Thanksgiving shoppers… Wish me luck!
Here are a few more ideas to help you prepare for Thanksgiving:
What are your Thanksgiving plans?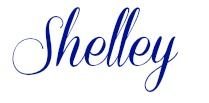 Follow along so you don't miss a post!
Subscribe by email – HERE
Pinterest/ Instagram / Facebook / Twitter