My Red and White Christmas Decor Ideas (A Look Back)
Have you started your Christmas decorating yet? So far, I've been slowly unpacking bins while I decide the look I want to go with this year. Not that my "look" will be drastically different from any other year, but I do like to change a few accessories around. Sometimes, I find it helpful to review what I've done in the past to plan the current year. For instance, last year I was inspired by my red and white buffalo check curtains so I carried those colors into my kitchen and family room. Let's take a look back at my red and white Christmas decor ideas for those rooms.
For your convenience, please note that this post contains some affiliate links. If you make a purchase after clicking my links, I will receive a small commission at no additional cost to you.
Here was the view into the kitchen:
As you can see, the red and white curtains caught your eye right away. How could I not decorate with those colors, right?
Red and White Christmas Decor Ideas in the Kitchen:
Throughout the kitchen, I added bits of red around with ribbons, dish towels and other Christmas accessories. With a white kitchen as a background, all the touches of red were able to stand out.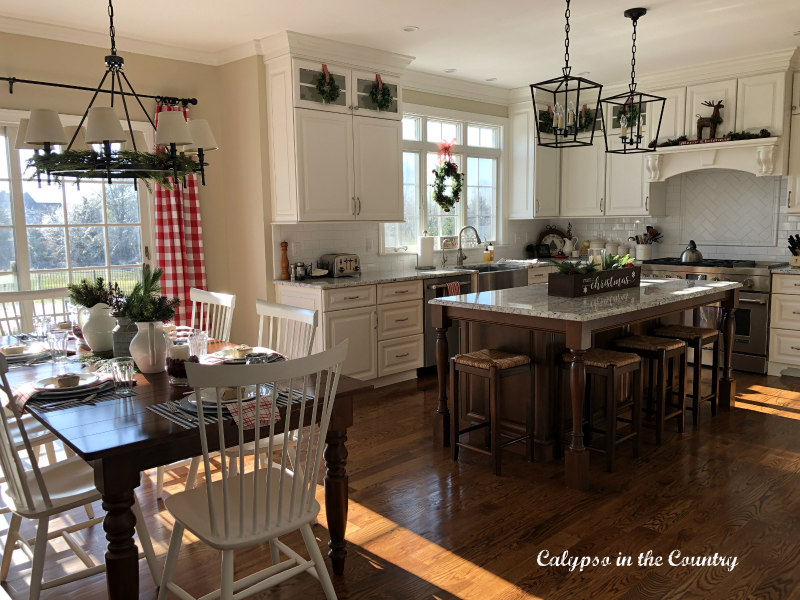 If you want to see all the details of the kitchen decor, read – Farmhouse Christmas Decor Ideas for the Kitchen. Also, it includes a super easy DIY for the place settings.
In addition to the red and white Christmas decor, I added in plenty of greenery. For variety, some of the greens were fresh and some were artificial. Over the past few years, I've switched from real to faux on my chandelier and you can't even tell. If you want those tips, be sure to read – Easy Way to Decorate a Chandelier for Christmas.
I think I mixed both fresh and artificial in this galvanized container centerpiece…
Shop the Look:
Red and White Christmas Color Scheme for an Open Concept Space:
Last year when I shared my kitchen decor, I never showed the view of the family room for some reason. From this spot, you can see the other side of my open concept space…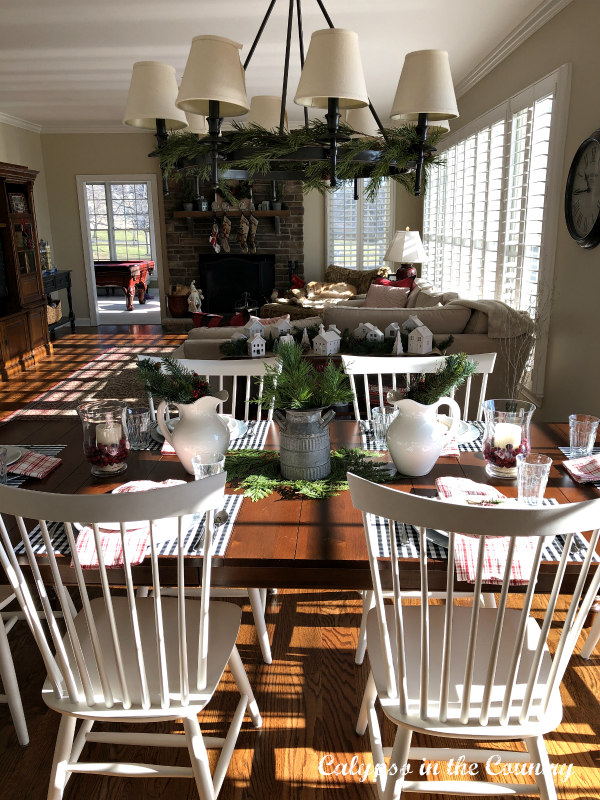 As you can see, I added more subtle touches of red and white to coordinate with the kitchen. Can you spot my sleeping golden retriever, Rosie?
On top of the sofa table, I displayed my collection of little white ceramic houses. These houses are probably my favorite Christmas decorations and I just wrote a blog post about why I love them.
White Ceramic Christmas Houses (Why We Love Them).
In addition to the white houses, I displayed my red and white Christmas cookbooks and added a few other red and white Christmas decorations. I even placed the red and white napkins in the top position in my seagrass baskets. Therefore, the holiday napkins were within easy reach and they looked pretty when not in use.
Shop the Look:
Subtle Touches of Red and White with Galvanized Accessories:
Each year, I struggle with how to hang a wreath on my stone fireplace. One solution is to lean a mirror or a frame of some sort and then hang the wreath on that. Last year, I covered some framed art with red and white striped wrapping paper and simply hung the wreath in front. If you are looking for some inexpensive ways to decorate for Christmas, decorating with wrapping paper is a great tip!
To tie in some of the galvanized metal from the kitchen, I added some pieces to the mantel. I love these galvanized houses almost as much as the white ceramic ones!
Shop the Look:
A Red Rug Pulls in all the Colors:
For the past several years, I've been rug shopping for my family room. Yes, these things take me awhile! Anyway, while I searched for a permanent rug, I brought in the red rug I used to have in the dining room. As you can see, the rug was a bit small for the room but the colors worked out great at Christmas time.
In the family room, I picked up more red with my Christmas pillows and throws. From this angle, you get the full view into the kitchen. Now you can see why I have to coordinate the colors in both rooms.
By the way, here's a close up of the rug with my favorite accessory…
Shop similar rugs:
If you're wondering where we put our Christmas tree, we normally decorate one in the living room and sometimes one in the front hall. This year, I found a super inexpensive tree so I'm setting that one up in the dining room. If this pandemic goes on too long, I'll have a Christmas tree in every room!
Anyway, I hope you enjoyed the look back at my red and white Christmas decor! Have fun decorating your home this holiday season!
This year, I actually got my act together and bought a permanent rug for my family room. So, stay tuned for a Christmas tour with some new colors! *Update – the Christmas kitchen is decorated!
Are you decorating with red and white this Christmas?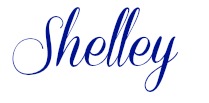 Follow along so you don't miss a post!
Subscribe by email – HERE
Pinterest/ Instagram / Facebook / Twitter