Cute Halloween Ideas – Costumes, Decor and More!
With Halloween just around the corner, I thought it would be fun to look back at some of my costumes, decorations and ideas from the past. With the current state of the world, Halloween may be a little different this year. So, whether you're staying home or going out, I hope these cute Halloween ideas motivate you to try something new!
Cute Halloween Ideas- Decorating Around the House:
Although, I don't normally go too crazy with Halloween decorations, here are a few things I've decorated in my home. (Just click on the link below each photo when you want to read more of that post).
Black and Orange Mantel
You can't go wrong with black and orange for Halloween. For this mantel, I kept it super-simple with a cute jack-o-lantern for the focal point…
Simple Black and Orange Mantel
Halloween Bar Cart
Why should the kids have all the fun for Halloween? One year, I decorated my bar cart with some creepy accessories and a little red wine.
How to Decorate a Halloween Bar Cart
Of course, we probably won't be entertaining this year but it's always fun to add some festive Halloween decor around the house.
Spooky Decorations in the Window
A few years back, the Stephen King movie "It" was very popular. Of course, I never saw it because I can't handle scary movies. But my kids told me about a red balloon in the movie. Apparently, they'd float a red balloon above storm gates in the street. I guess the balloon was a sign that something scary was supposed to happen.
Anyway, that year, we floated a single balloon in our front window and lit it up with a spotlight. My kids loved it and so did the trick or treaters! Overall, a good combination of cute and spooky, don't ya think?
Cute Outdoor Halloween Ideas:
Halloween Front Porch
From Fall to Halloween on the Porch
Each fall, I decorate my front porch for the season and then add a few Halloween accessories in October. After all, it has to be festive when we give out the candy.
By the way, I think this year we might just leave a table with candy bags on the porch. Even though our town is allowing kids to go trick or treating, I'm not sure I want to keep opening and closing the door…and getting so close to all those kids. We sometimes get between 70-90 trick or treaters so that's a lot of exposure. We'll see…
Cute Ideas for a Halloween Table Settings:
Black and White Halloween Table Setting
Just recently, I decorated a simple black and white table featuring jack-o-lanterns for Halloween…
Since I usually decorate with color, (especially for Halloween) it was a fun departure for me. Isn't the mini pumpkin adorable? I just love decorating with those!
Halloween Place Settings on the Counter
Back when my boys would go trick or treating, they would have a casual dinner at the counter before going out. Usually, I would decorate some festive place settings for them but one year, I decided to decorate some settings for adults…hence the wine theme.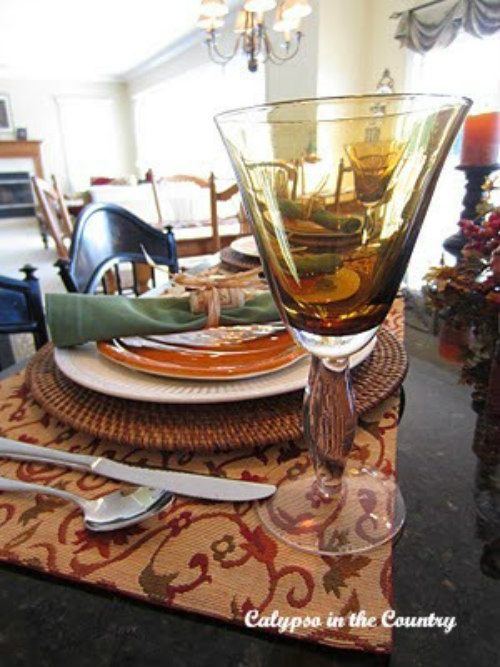 Halloween Table Setting on the Counter
Cute Halloween Ideas for Costumes:
80s Costume
If you're looking for some simple Halloween costume ideas, why not dress up like your favorite decade…
Funny Dog Costumes
Yes, I'm one of those people who dresses up the dog every year…
Funny Halloween Costumes for Dogs (You'll Love)
Luckily, Golden Retrievers are very tolerant of silly things like this. If you need a good laugh, be sure to check out all her previous costumes!
Fun Traditions for Halloween:
Surprise Your Neighbors
Here's a fun tradition that never gets old around here..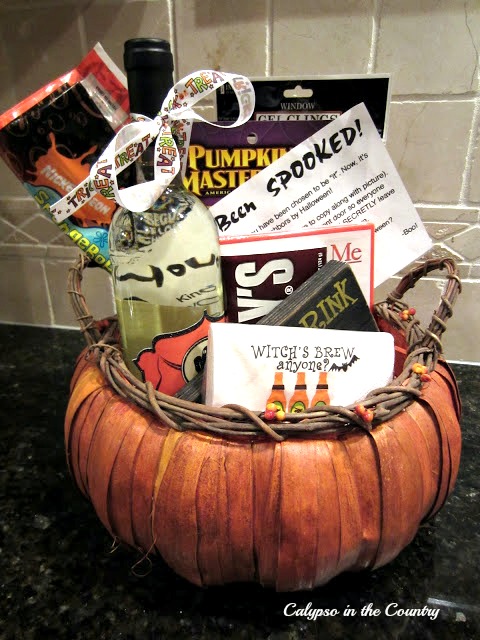 How to Start a Fun Halloween Tradition in Your Neighborhood
What fun it is to open the door to a basket of goodies for the kids…and the adults!
Carve Some Pumpkins
Obviously, carving pumpkins is about as traditional as you can get for Halloween. When my kids were younger, my mom would invite them over for a pumpkin carving afternoon. Here are some jack-o-lanterns from one of those days…
Halloween – The Appreciation of the Orange Pumpkin
Even though my boys are teenagers now, we still carve pumpkins every year. That's one tradition I think we'll continue for years to come!
What are your favorite cute Halloween ideas?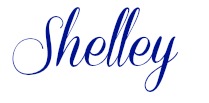 Follow along so you don't miss a post!
Subscribe by email – HERE
Pinterest/ Instagram / Facebook / Twitter