Simple Ideas to Celebrate Father's Day – Saturday Spotlight
Happy weekend and welcome to the Saturday Spotlight! Can you believe Father's Day is just around the corner? Time sure does fly, doesn't it? In honor of all the dads out there, this week I'm highlighting some simple ideas to celebrate Father's Day!
*For your convenience, please note that this post may contain affiliate links. If you make a purchase after clicking my links below, I will receive a small commission (at no additional cost to you).
Simple Ideas to Celebrate Father's Day:
Whether you're planning to stay home for Father's Day or taking Dad somewhere special, I hope some of these ideas inspire you!
Set a Festive Father's Day Table Outdoors:
After all, many of us are still planning to stay home this year. Why not plan a Father's Day meal by pampering dad with his favorite food and make the table pretty while you're at it?!
While you're enjoying your time outdoors, roast some marshmallows and spend the evening under the stars…
Summer Nights – Entertaining on the Patio
Sometimes, a quiet evening at home with family is the best way to celebrate!
Then again…it's nice to go out too!…
Take Dad Somewhere Fun to Celebrate Fathers Day:
What guy wouldn't love a visit to a car museum?
During a family vacation to Newport, Rhode Island, we visited two car museums. For my husband and two boys, the car museums ended up being the highlight of our trip. Shockingly, they weren't as excited as I was to visit the Newport Mansions! Lol…
If you research the area where you live, you might be able to find a car museum or event near by…Or you could plan a road trip! Even if you don't visit the museum on Father's Day, you can buy your Dad a ticket for a future date!
Take Dad on an Adventure:
How about Ziplining?…
Maybe this one wouldn't fall into the category of "simple" ideas to celebrate Father's Day, but it sure would be memorable!..
A few years ago, my son talked my husband into ziplining in Vermont. Of course, my husband ended up loving it as much as my son did…maybe even more!
If you're near an ocean or lake, rent a wave runner for Father's Day:
Yes, here is another activity that all dads seem to love! My husband has rented wave runners on vacation and I swear he has as much fun as the kids. Of course, I'm usually screaming from the shoreline for them to slow down!
More Activities and Ideas to Celebrate Father's Day:
Go Fishing
Play golf
Attend a sporting event
Go on a hike
Fly a Kite
Wherever you end up going, you'll be making memories!
Father's Day Shopping Finds:
If you'd rather buy Dad something special, here are a few Father's Day ideas:
Not only are these a cute idea but they're helpful when you're not sure which golf ball is yours!
Here's a creative idea to celebrate Father's Day…You or the kids can fill in the blanks in this little book.
Whether you personalize the book with funny or sentimental words, it's sure to be a keepsake – and so much fun to read through! We've bought the Valentine's version and had so much fun completing it!
If you're Dad lives far away, surprise him by sending some tasty snacks to celebrate the day!
For even more ideas to celebrate Father's Day, here are a few finds from around the internet:
If you follow me, you know I can never resist a Holderness family video! Here's a cute dad one!
If you plan to grill for Dad this Father's Day, choose from these 150 kabab recipes!
And here are even more recipes to serve on Father's Day!
Great ideas for alfresco dining with this masculine Father's Day table setting!
Help the kids get creative with these DIY Father's Day gift bags.
Wishing all the dads a Happy Father's Day!
In case you missed last week's Saturday Spotlight, visit –DIY Summer Decor Ideas – Saturday Spotlight.
How are you planning to celebrate Father's Day this year?
Follow along so you don't miss a post!
Subscribe by email – HERE
Pinterest/ Instagram / Facebook / Twitter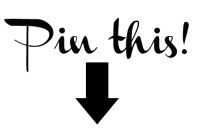 Sharing my ideas to celebrate Father's Day with these blogs:
Eclectic Red Barn – Happiness is Homemade, House on Silverado – Sundays on Silverado, Life and Linda – Love Your Creativity, My Uncommon Slice of Suburbia – Inspire Me Monday, A Stroll Thru Life – Inspire Me Tuesday, Follow the Yellow Brick Home – All About Home, My Wee Abode – Tuesday Turn Around, My Life Abundant – Wonderful Wednesday, Pieced Pastimes – Saturday Sparks