1980s Halloween Costume for Adults
Are you looking for a Halloween costume for adults that isn't too "adult"? (You know what I mean). Yeah, you've seen some of those inappropriate costumes in the party stores. Instead, why don't you travel back to one of your favorite decades…the 1980s!
1980s Halloween Costume for Adults: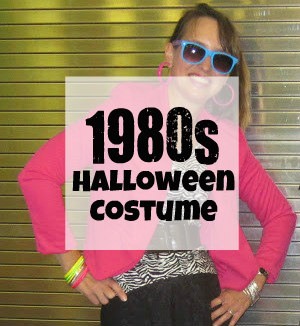 Oh, did I say, one of "your" favorite decades? Ha! Well, I actually meant one of mine!
Join me as we flash back to the 80s!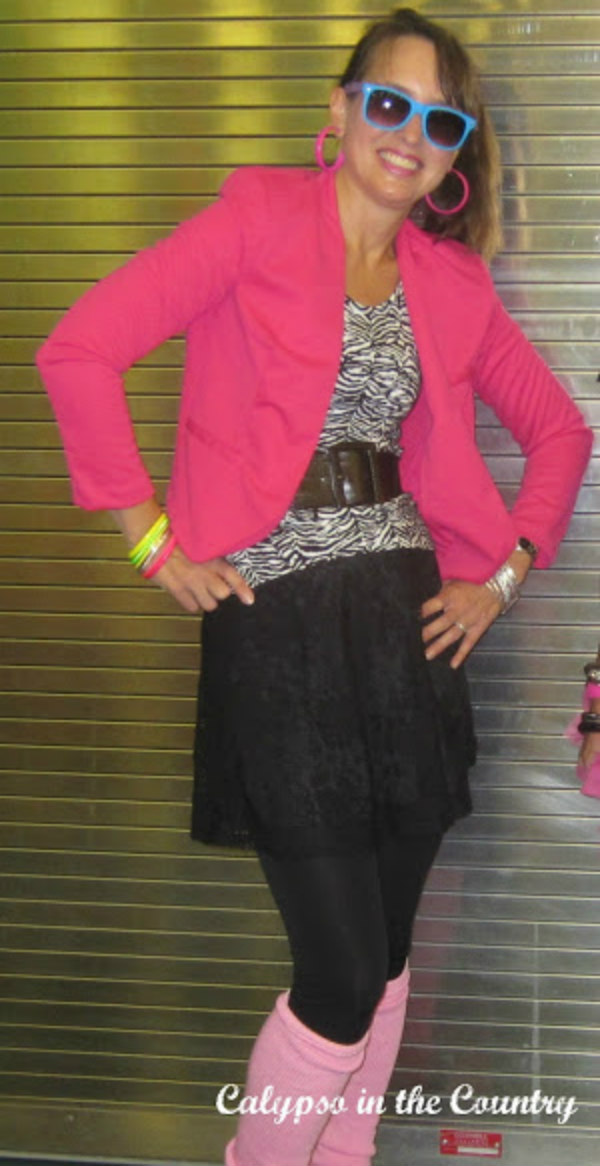 Please note that this post contains affiliate links and I will receive a small commission if you make a purchase after clicking my links, (at no additional cost to you).
To create my totally bitchin outfit, I rummaged around in some sale racks and junk bins from various stores…and I may or may not have had that belt in the back of my closet!
Here is how you can achieve this awesome 1980s look:
Start with these pink legwarmers or even these pink legwarmers that come in a set with other awesome accessories! Because after all, what is an 80's outfit without legwarmers!
Add on a black flared miniskirt with some black tights.
A simple black and white zebra print cami always looks fashionable for an 80s look…and this one is super inexpensive!
From there, add some 80s style sunglasses and if you are really daring, try this 80's neon style!
Throw on a hot pink blazer and just in case your shoulders aren't high enough, add in these shoulder pads which attach to your bra strap.
Oh, and we can't forget the wide black stretchy belt! This edgy option is a great price!
Finally, add on an armful of bangle bracelets and you are done!
Actually, I wore this rad ensemble last year for a school party. Each year I co-chair an annual event at my kids' school and that year we went with the 80's theme! Ironically, the adults seemed to enjoy it more than the children but it was really like totally fun for everyone!
(Right now I am a bit delirious planning this year's event or else I don't know if I would ever share such a silly picture with the world!)
In addition to the totally tubular attire, we also made some "centerpieces" for the tables. Unfortunately, we had like totally no budget to buy things so we had to be creative.
Thankfully, a local dollar store donated square boxes and we painted them black. Then we cut out different colored paper squares and glued them to the outside. Who didn't own a Rubik's Cube in the 80's? Although, I could never figure out how to solve it, could you? Do you remember those geniuses who could twist it around a few times and be done? It must have been some kind of optical allusion or magic trick because I could play with that thing for hours and never get those colors aligned. Seriously, I was like so bummed that I couldn't get it! Just not my thing I guess…
Anyway, our budget did allow for a DJ and he had those kids rocking to some gnarly tunes and even taught them the Electric Slide. But it was the parents that enjoyed it to the max!
Anyway, I hope I gave you a fun idea for a 1980s adult Halloween costume!
You don't want one of those icky store bought costumes anyway. I mean, really – gag me with a spoon! Fer sure!
If you and the dog plan on joining your kids for trick or treating, here are some fun costume ideas for them!
Have you ever worn a 1980s Halloween costume?
(If my co-chair is reading this…aren't you glad I cut you out of the picture?! I am sure you would kill me!) Back to working on this year's party….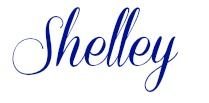 Follow along so you don't miss a post!
Subscribe by email – HERE
Pinterest/ Instagram / Facebook / Twitter