A Very Merry Mid December to You! (Saturday Spotlight)
Hello friends! Welcome to the Saturday Spotlight, where each week, I like to highlight a different theme or topic to inspire you. Wow, we're basically half way through the month already. Where does the time go? Hopefully, you're getting all your holiday preparations done. This week, I'm featuring various mid December ideas help you have a very merry Christmas!
*For your convenience, please note that this post contains affiliate links. If you make a purchase after clicking my links below, I will receive a small commission (at no additional cost to you).
Some Very Merry Mid December Decorating:
Seriously, how are we already in mid December? By now, you've probably done at least some holiday decorating. If you're still looking for inspiration, I've got you covered. This week on the blog, I joined 25 other bloggers to share our 2022 Christmas home tours!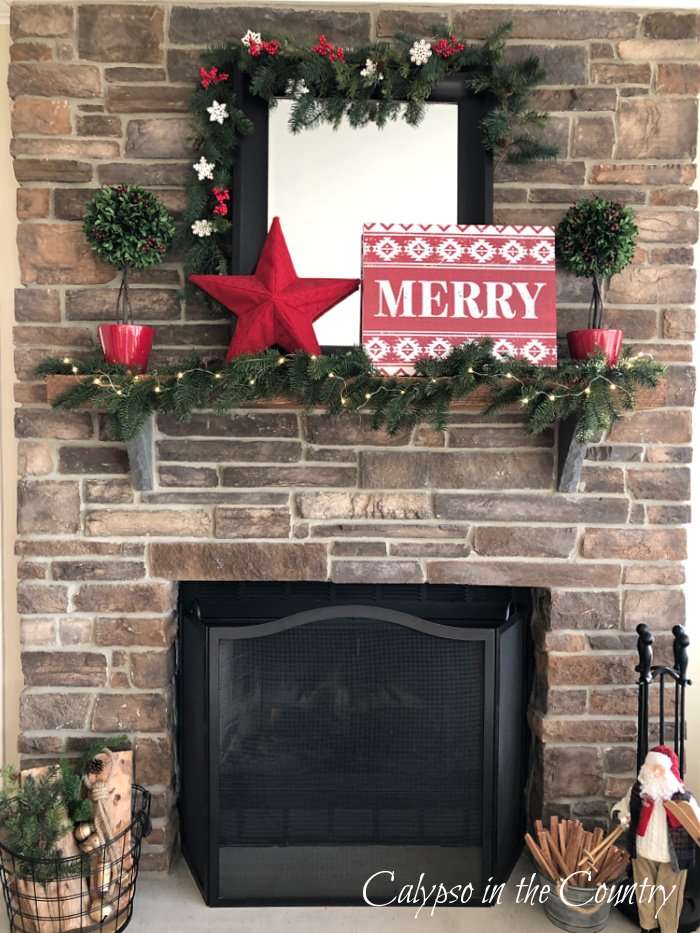 For my Christmas tour, I decorated my kitchen and family room with pops of red, Fair Isle patterns and snowflakes. When you head over to read that blog post, you'll see links to all the other blogger home tours. With all those Christmas decorating ideas, you're bound to find something that appeals to you!
Each year, I like to change up my decor a bit. Last year, I decorated my home with blue and white. As you take that Christmas tour, you'll probably spot a few items I reused for this year's tour. No need to buy all new decorations when you can repurpose!
Mid December Rushing…and Relaxing:
Now that it's mid December, it's crunch time! If you're looking for last minute Christmas ideas, here is a blog post I wrote last year.
Hopefully, some of those ideas will get you back on track…
And if you can't keep your house organized during this crazy holiday season, try this simple trick to hide clutter!
If you need a break from all the shopping and decorating, relax and read about some of our simple holiday traditions.
Mid December Shopping:
Now is the time to get the deals on home decor! Whether you're still shopping for this year or planning for next, it's time to stock up while saving some money!
If you want to add a splash of red to your home, this pillow cover is very festive…and very merry!

Plus, you can buy just the pillow cover (if you already have an insert). Then as the seasons change, you can change your pillow cover. It's much easier to store a stack of pillow covers than a bunch of puffy pillows anyway!
While we're in a very merry mood, here's a cute doormat that comes in red or green.

As Christmas gets closer, you'll probably need a few last minute gifts (for those people you forgot!). These pretty candles make a great gift and I know…because I received one last year! (You'll spot mine in this year's Christmas tour.)
For even more mid December ideas, here are some "very merry" finds from around the internet:
Hopefully, I've inspired you with plenty of ways to celebrate, decorate and have a very Merry Christmas!
How are your December projects coming along?
Follow along so you don't miss a post!
Subscribe by email – HERE
Pinterest/ Instagram / Facebook / Twitter