Timeless Home Decor Favorites (Saturday Spotlight)
Happy weekend and welcome to the Saturday Spotlight! Each week, I like to highlight a different theme or topic to inspire you. Once again, we're talking home decor this week…because that's what we mostly talk about! Do you have a favorite decorating style? Even though I can appreciate so many different decorating styles, I prefer classic interior design over trendy in my own home. If you also love the classic look, join me as I share some of my traditional and timeless home decor favorites!
My Timeless Home Decor Ideas:
Traditional and Timeless Dining Room:
Probably, the most traditional and timeless room in my home is my navy dining room. From the dark cherry furniture to the white crown molding and wainscoting, this room could never be considered "trendy". Although, they do say that brown furniture is popular now so you never know! Either way, I feel that the navy blue walls keep the room fresh but stays grounded with the other traditional elements.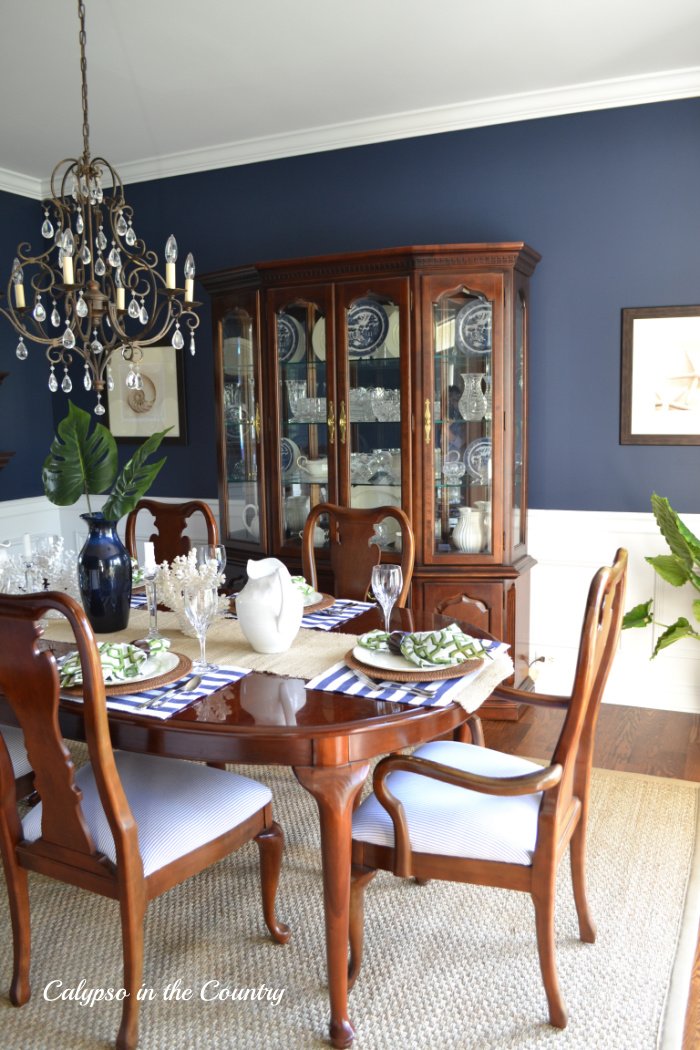 Blue and White Collections:
Speaking of blue, you might have noticed my classic blue and white china in the cabinet. Well, those aren't my only pieces of blue and white. Over the years, I've collected quite a few decorative items from vases to candlesticks and more. Even though blue and white has become popular, I think you'll agree that overall they are timeless.
Plantation Shutters:
You'll see plantation shutters in charming southern homes and of course in the islands. In my opinion, this classic look isn't going out of style anytime soon. Over the years, I've added them to several of my rooms. For inspiration photos, check out the plantation shutters in my living room.
Timeless White Kitchen Design:
Sure, kitchen trends come and go but a classic white kitchen always seems to be in style. We remodeled our kitchen almost 7 years ago and I still wouldn't change a thing!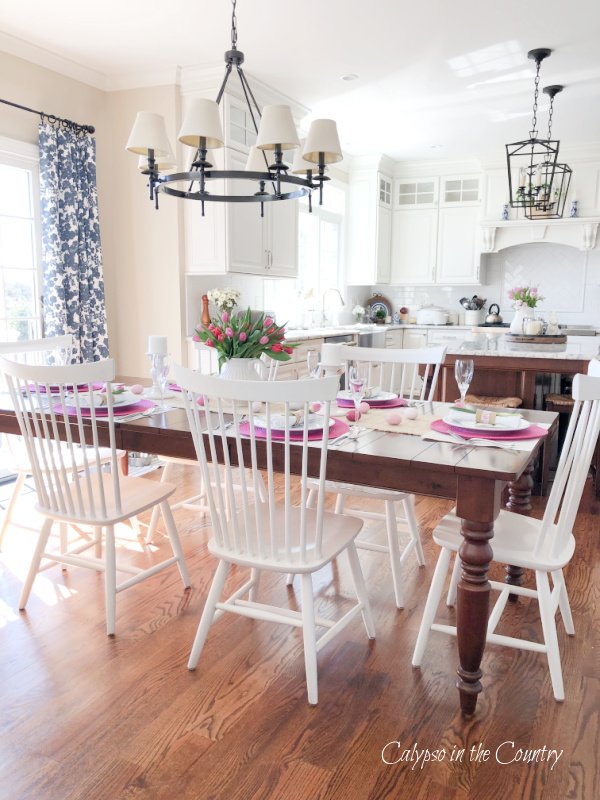 Of course, we've updated some decorative items and furniture but the kitchen bones are still the same. Over the years, we've changed our oak table and chairs to the cherry table and white chairs shown above. We've also added the blue and white curtain panels and a few other minor items. Besides those, the traditional white cabinets, subway tile and wood floors have stood the test of time! If you're considering wood floors in your kitchen, be sure to read Tile vs. Hardwood Floors in the Kitchen.
Traditional and Timeless Hotel Accommodations:
Planning a vacation? If you love timeless design, you can't go wrong staying in a historical hotel. Take a tour of this stunning Hawaiian classic with me – What I Loved About the Moana Surfrider Hotel in Waikiki.
If you want to see more of this property and other historic hotels, visit the Historic Hotels of America website. Another of my favorites, The Woodstock Inn is included in their directory.
Timeless Home Decor Shopping Ideas:
The title says it all on this gorgeous coffee table book – Timeless by Patrick Ahearn…
Some people get star struck over Hollywood celebrities…but I get star struck over architects…lol. Seriously though, I love every single thing Patrick Ahearn has ever designed. Remember the 2015 HGTV Dream Home? Yup, that was Patrick Ahearn…and that home was decorated by my favorite interior designer who we never see anywhere these days – Linda Woodruff. Who else misses her?
Decorate a classic table in island style with a set of bamboo flatware…
Some of the prettiest tables I've seen include bamboo. One of these days, I really need to purchase a set. If you also love the look but don't want to invest too much money, this faux bamboo flatware is an inexpensive option and they have great reviews!
If you're in the market for a classic mirror, this large mirror would look beautiful in a traditional home. I'm thinking of buying it to lean on my fireplace mantel. Stay tuned to see how that turns out!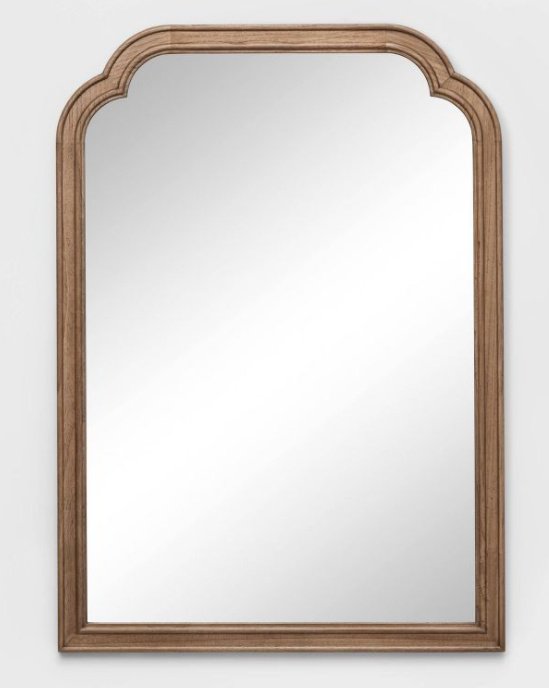 For even more timeless home decor decorating ideas, here are some finds from around the internet:
There, that should keep you busy for awhile! Hopefully, I've inspired you with these traditional and timeless home decorating ideas.
As I've mentioned in the past, I hope you're getting some value out of my Saturday Spotlight posts each week. If there is anything specific you'd like me to highlight in the coming weeks, please let me know.
What are your favorite timeless decorating ideas?
Follow along so you don't miss a post!
Subscribe by email – HERE
Pinterest/ Instagram / Facebook / Twitter