Philadelphia Girls' Weekend
Back in September, our dear friend from North Carolina had to fly in to Philadelphia for business so we planned a Philadelphia Girls' Weekend! Since she was able to extend her stay, it gave us just enough time for a quick visit!
After all, it had been awhile since we had a girls getaway…almost 3 years. Last time, we escaped the aftermath of Hurricane Sandy and headed south to Charleston, South Carolina -see (How I Have Dealt with Sandy). Ahh, what a trip that was! Anyway, back to Philadelphia…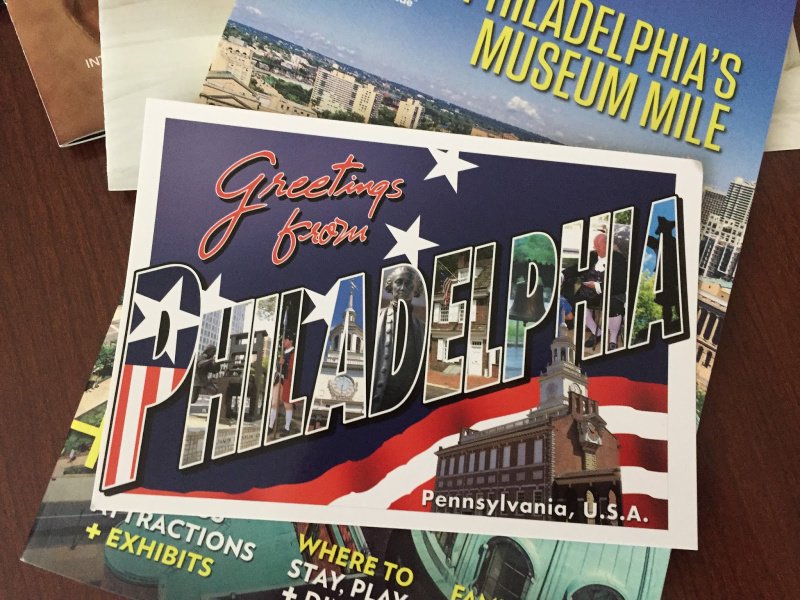 Philadelphia Girls' Weekend:
Like I said, the Philadelphia trip was a quick getaway. Four of us girls drove down from New Jersey, met up with our Philly friend and our North Carolina self proclaimed "Southern Belle". We always laugh at the "Southern Belle" thing because she lived most of her life in New Jersey while commuting to New York City every day for work. She is SO not southern which makes it hilarious when we receive our email updates from her that the "Southern Belle will be in town!" Obviously, she has a great sense of humor and you can guarantee there will be the usual shenanigans when we get together.
Now basically, it didn't rain in New Jersey the entire summer. Of course on the morning we drove down, it poured…Oh well, what can you do?
Luckily, the weather cleared enough so we didn't get wet on our one night out. We had dinner reservations at Sampan – an Asian fusion restaurant.
The food was very good with lots of small plate offerings. Since they had a good selection, we just ordered a bunch of everything and shared it all. The drinks were even better than the food – all kinds creative concoctions with unique ingredients. Basically, I think we all had something different.
Afterwards, we headed to Lucky Strike for an evening of bowling and more cocktails.
Since none of us are bowlers, we were all about the same skill level (aka bad). All that mattered was that we had lots of laughs and enjoyed our time catching up.
From there we headed back to the Marriot and indulged in chocolate covered fruit and other snacks while we chatted some more…lots of talking and eating with these girls.
After a huge breakfast buffet at the hotel the next morning, we headed over to the Barnes Foundation to tour the beautiful collection of Post Impressionist and early modern paintings. Luckily, our Philly friend ordered us tickets in advance. Apparently, this is one of the most popular attractions in Philadelphia. Even though I had toured the collection before in its original location of Marion, PA, I enjoyed seeing it again in the new building just as much.
After a quick snack, we walked around the city a bit and headed back to the hotel for our drive home.
Another wonderful weekend with special friends!
Yeah, they had to take my picture because I over-packed…again!
Till the next time, girls!
I've been to Philadelphia many times in my life so we didn't do the usual tourist things like the Liberty Bell and the Philadelphia Art Museum where you have to run up the "Rocky" stairs. Ironically, while I was away, my kids watched a Rocky marathon on TV! Now I have to bring them back to run up the stairs!
Previous Girls' Trips:
Last time our girls trip was much longer and more action packed. You can read all about our trip to gorgeous Charleston by clicking on the links below.
Have you had a girls/friends trip lately?
Follow along so you don't miss a post!
Subscribe by email – HERE
Pinterest/ Instagram / Facebook / Twitter