Charleston – Restaurants and Shopping
Today for the last installment of my girls getaway, we will focus on the restaurants and shopping in Charleston, South Carolina…
I am so excited to share where ate, shopped…and had a few cocktails!
Let's start off where we had our first lunch…the Fleet Landing.
What a fabulous way to start our Charleston dining experience. The food was outstanding – and it was just lunch!
We had fish tacos and a delicious fried green tomato BLT (with arugula for the lettuce so I guess it was a BAT to be exact). Delish!
Wall art…
Not only is it always nice to sit outside, but we also had a fun view from the table.
This is a sure sign of a vacation – I never get to have cocktails at lunch!
That night for dinner we were able to get a last minute table at Slightly North of Broad.
Excellent restaurant.
And the drinks were very festive too!
Three broads at Slightly North of Broad…lol We ordered a bunch of healthy appetizers and salads for our meal so we were able to sample a wide selection without feeling too full. I think we kept the waiter entertained with our ridiculousness! Why are people so fascinated when you say you are from New Jersey?
The next day, our friend from Savannah drove up and met us for lunch on Sullivan's Island. We had a wonderful lunch at the bar at Poe's Tavern…another fun place!
We loved the decor.
Lots of funny things to keep us entertained.
Not that we needed any help in the entertainment department!
Seriously, I don't think I have had drinks at lunch since my husband and I traveled to the Caribbean without kids!
After lunch and a few drinks, we visited an art gallery and then took a stumble stroll onto the beach.
Yes, a few more homes I would love to own…
Such a beautiful place, although I felt sad thinking about what the Jersey Shore is looking like these days.
That evening back in Charleston, we started out with appetizers (and yes) drinks at the roof top bar at the Vendue Inn.
As you can see, it was a beautiful evening to be outside. The band was playing Zac Brown so I could have stayed there all night!
Although, I was beginning to feel a little homesick as we watched three little boys and their fathers pull up to the table next to ours. The fathers kept apologizing for all the ruckus going on, but we just laughed. The fathers were obviously not used to handling this type of outing. (I wondered how my husband and boys were doing at home.)
All three of the boys had huge lollipops in their hands when they walked in…(those big round ones that kids beg for at a candy store but you would never buy them for fear that the sugar-rush and eventual sugar-crash would be too much to handle). Obviously, these men had their work cut out for them. At one point, one boy put his lollipop down on the table and then casually picked it up again and stuck it in his mouth. No one seemed to be concerned with germs. And speaking of germs, one of the boys thought it was funny to pick up a napkin from under the table and then stick it to his face. Eventually, they started running all over and to calm them down, the fathers ordered them sodas. I guess the lollipop sugar was not enough! It was just too funny.
Anyway, the views from the rooftop were gorgeous.
You can see the Harbourview Inn where we stayed on the left.

Just call AA now…
We wondered why two of us had normal glasses and one drink came in a plastic cup…
As the sun set on our last night in Charleston, it was time to move on to dinner.
Dinner that night was at the Southend Brewery. At that point, we were exhausted but the food was very good and the restaurant was full of energy.
And not only was the restaurant bustling with adults but the (now frazzled) dads and the three little boys from the rooftop bar showed up! By then, I think two of the boys were being carried in. Obviously, the sugar crash had occurred. Such entertainment.
Before we left we made sure we had some hush puppies…because you can't miss out on all the southern cuisine. I must say, I actually thought the hush puppies were better in Savannah though.
During our stay, we also shopped in some of the charming shops like The Spice and Tea Exchange where I stocked up on some teas.
I have been drinking them every day since, in fact I am almost out already. Time for another trip back!
We also shopped in the outdoor market where we picked up some jewelry and a few other trinkets. There were so many vendors selling such beautiful hand made things. Of course, we wished we had more time to browse…but that would have probably meant spending more money!
Either way, Charleston was a wonderful city to visit!
If you want to read more about my experiences in the lovely city of Charleston, here are my links to those posts:
Charleston Homes
Charleston Hotel Tour
I just have to get back to Charleston someday!
Have you been to Charleston or any fun cities lately?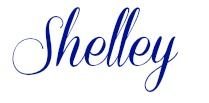 I'd love for you to follow along so you don't miss a post!
Follow by email – HERE
Instagram / Facebook / Twitter / Pinterest