Happy Fall – Favorite Ways to Celebrate at Home
Happy Fall everyone! Or, for you southerners…Happy Fall Y'all! Even though it usually takes me time to ease from summer to fall, I feel like this year is just different. Here in New Jersey, we've already had some very chilly evenings. Don't tell my husband but I caved and turned on the heat last night!
Today, I gathered up a few of my favorite ways to celebrate the fall season at home.
After all, we're home more than ever these days! Let's get started…
Decorate Your Front Porch with Autumn Color:
One way to have a happy fall at home is to start at the entrance. Even though we might not be welcoming too many guests this year, it's always nice to decorate your front porch for the fall season. Plus, who doesn't love a little curb appeal? (This was last year's fall porch but I'm gathering up some ideas for this year!)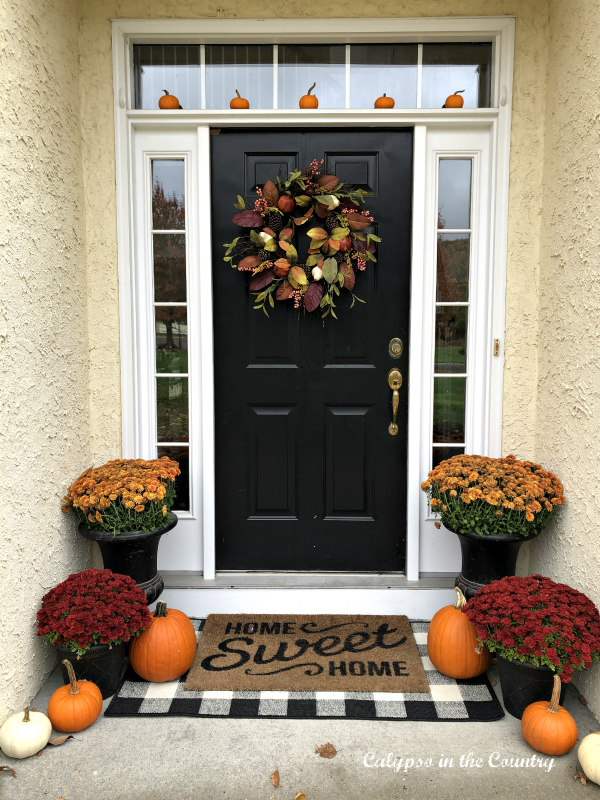 From Fall to Halloween on the Porch
For the past few years, I've been adding mini pumpkins above my fall front door. Although it's such a simple touch, those little pumpkins make me smile every time I look them! Yes, the simple things in life… If you are looking for some front porch shopping ideas, be sure to read my 15 Fabulous Fall Finds!
Happy Fall – Celebrate with a Tablescape:
It's no secret that I love decorating tablescapes for fall…and for every season! Here is one of my favorites fall table settings with white pumpkins.
Simple Fall Table Setting with White Pumpkins
When I decorated this table, I wanted it to be practical so we could enjoy it everyday. Needless to say, I didn't re-set the table with the mini pumpkins every night, but I kept the overall look. For a more recent tablescape, check out how I decorated the table in my dining room.
Happy Fall – Decorate the Mantel:
Yes, I do love those white pumpkins for fall!
Fall Mantel with Apples and White Pumpkins
That year, I mixed apples and pumpkins for a cheerful fall mantel. Since my fireplace stone is rather dark, I loved the way the white pumpkins and artwork brightened it all up.
Decorate a Vignette with Some Fall Cheer:
Just adding a few autumn touches can make your home feel so cozy for fall.
Since I don't shy away from using orange in the fall, I carried the color from the vignette around my kitchen. After all, autumn is the only time of year I decorate with orange. I say, celebrate the beauty of those simple orange pumpkins!
Make Your Family Happy with a Fall Recipe:
In our home, you can't go wrong with burritos for dinner…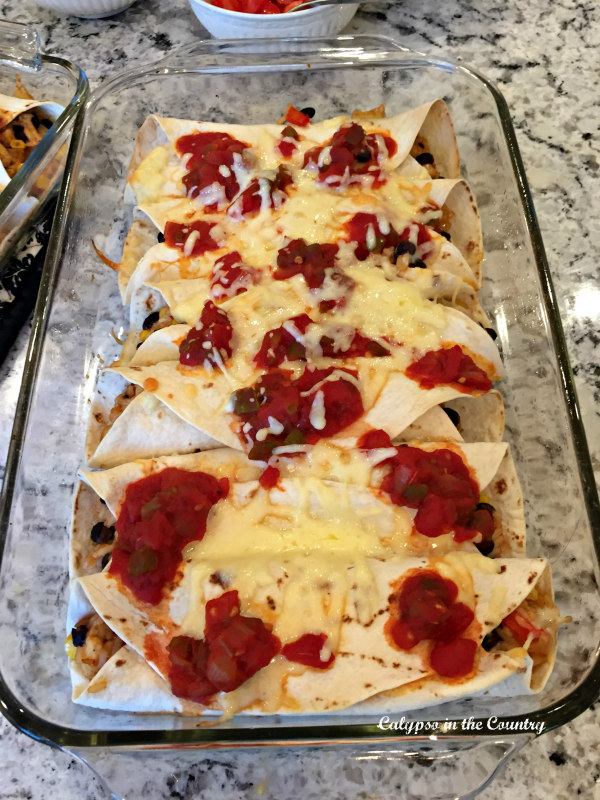 Not that burritos are officially a "fall dinner", but we do tend to bake more dinners in the fall – so I guess this counts. In the summer, we grill almost all the time but once fall arrives, I start roasting and baking much more. For another delicious fall recipe, be sure to check out our family chili recipe.
Now that fall has arrived, I hope I gave you some simple ideas to embrace the season in your home.
If you're looking for more ways to celebrate fall, read last year's post – How to Welcome Fall to Your Home. Also, be sure to check out my latest list of affordable fall decor finds for the home!
Best wishes to you for a Happy Fall!
How are you celebrating this lovely season?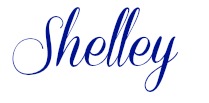 Follow along so you don't miss a post!
Subscribe by email – HERE
Pinterest/ Instagram / Facebook / Twitter