Charming Farmhouse Mantel Decor for Spring (with Bunnies and Tulips)
Since my family room fireplace needed a spring update, I decided to decorate a farmhouse inspired mantel this year! After all, who doesn't love anything farmhouse style these days? Plus, my mantel is made from a 100 year old piece of barn wood so the farmhouse vibe definitely works for me. Come take a look at my farmhouse mantel decorated for spring…with bunnies and tulips!
*For your convenience, please note that this post contains affiliate links. If you make a purchase after clicking my links below, I will receive a small commission (at no additional cost to you).
Spring Farmhouse Mantel with Tulips:
With the abundance of tulips in all the stores, it only made sense to decorate with them on my spring mantel.
After all, tulips are inexpensive and just perfect for spring. Recently, I purchased two bunches of tulips for $6.99 each at Wegman's Supermarket. Such a great deal for fresh flowers!
Since I own a collection of vases and pitchers, I divided the tulips among them and displayed them across the rustic wood mantel. Filling two more glass jars with faux eggs added a hint of Easter to the mantel. Recently, I used some of those eggs in an Easter table setting too.
similar bunny banners / another cute banner
Spring Fireplace Mantel Decor with Easter Bunnies:
With Easter approaching, bunnies are almost a decorating necessity!
On a recent shopping trip to Homegoods, I picked up the adorable burlap banner. With the way it spans the length my rustic mantel, it's such an eye-catching statement piece. Plus, the green bunnies coordinate with the green from the tulips. Not only is the burlap banner perfect for spring and Easter, but it also feels very farmhouse inspired to me.
In addition to the bunny banner, I added two white ceramic bunnies from my collection. For years, I have been using them to decorate for spring and for Easter.
After participating in a recent Easter Blog Hop, I realized I need to step it up with my bunny collection. As soon as the Easter merchandise goes on sale, I think I will be doing a little shopping for next spring!
By the way, don't you just love the puffy little white tails? Sometimes, it's the little details that make things extra special!
Simple Farmhouse Fireplace Decor for Spring:
When decorating a fireplace mantel for spring, there's no need to spend a ton of money.
For instance, the simple "spring" sign is just an unpainted wooden piece I picked up at Michael's a few years ago. Originally, I planned on painting it but the plain wood works well with the farmhouse mantel. After all, raw wood has that rustic feel. Maybe I will just keep it that way. Obviously, painting the wood is not on the top of my priority list!
Since white candles are a great decorating staple, I added one on each end of my spring farmhouse mantel. By placing them in glass hurricanes, they blended well with the glass vases I used for the tulips and Easter eggs.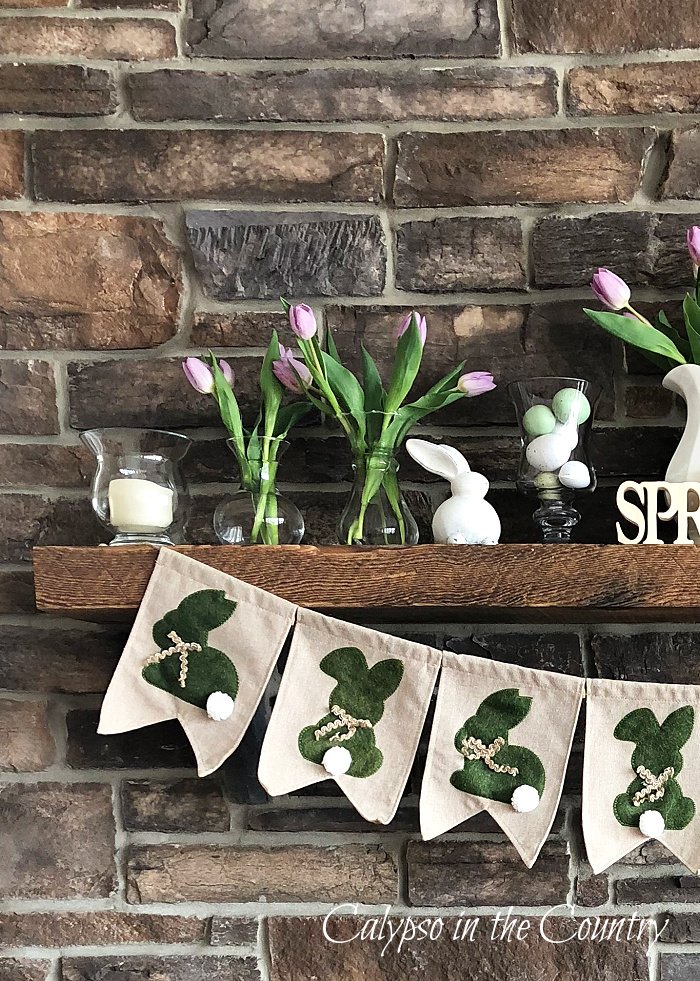 Spring Farmhouse Mantel with Colors of the Season:
Why not celebrate the warmer weather with some cheerful spring colors?
Although white tulips would have looked pretty against my stone fireplace, I decided to decorate with lilac colored tulips for my spring farmhouse mantel this year. Since I was already using white bunnies and a white pitcher, I wanted a bit more color. Plus, the lilac flowers felt more like Easter to me.
Like I mentioned, I used some of my faux eggs. This is another simple way to add some Easter color!
Add Some Neutrals to Your Spring Fireplace Decor:
Since I wanted keep the mantel as the focal point, I kept the rest of the accessories below my fireplace very neutral.
similar bunny banners / another cute banner
To add some texture, I added a seagrass basket for the firewood and I repeated the white with an orchid.
similar white bunny planter / another similar bunny planter
Also, I repeated the white with my bunny planter. Fortunately, it's the perfect size to store our fireplace kindling. I love to find several uses for an item. Last year, I used the bunny planter in one of my favorite table settings. Gee, I wonder where it will show up next year!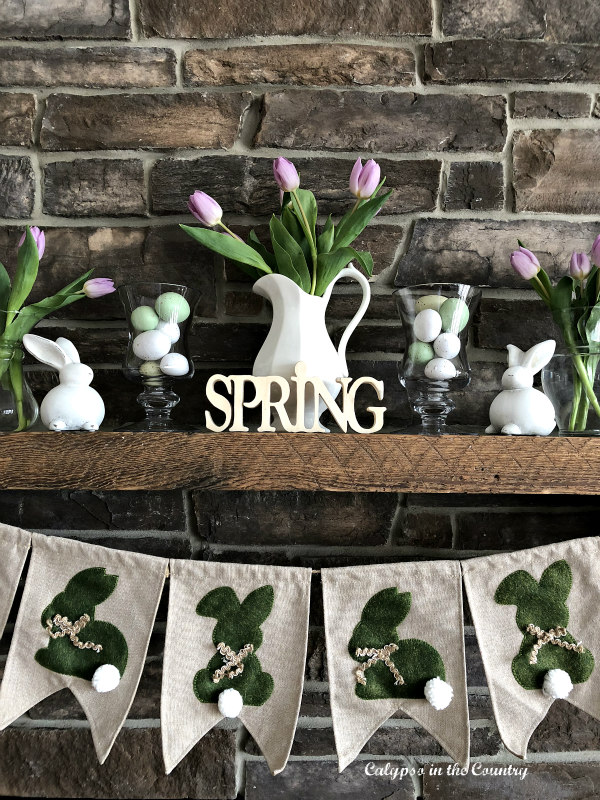 Hopefully, you can use some of these helpful ideas to decorate a spring farmhouse mantel in your own home.
Thanks for stopping by!
Will you be decorating your mantel for spring?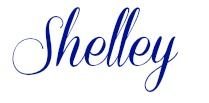 Follow along so you don't miss a post!
Subscribe by email – HERE
Pinterest/ Instagram / Facebook / Twitter