Farmhouse Inspired Mantel with Bunnies and Tulips
Since my fireplace mantel needed a spring update, I decided to decorate a farmhouse inspired mantel this year! After all, who doesn't love anything farmhouse-inspired these days? Plus, my mantel is made from a 100 year old piece of barn wood so a farmhouse style definitely works for me…
*For your convenience, please note that this post contains affiliate links. If you make a purchase after clicking my links below, I will receive a small commission (at no additional cost to you).
Farmhouse Inspired Mantel with Tulips:
With the abundance of tulips in all the stores, it only made sense to use them on my spring mantel. After all, they are inexpensive and just perfect for spring. I purchased two bunches of tulips for $6.99 each at Wegman's Supermarket. You can't get much better than that!
Since I own a collection of vases and pitchers, I divided the tulips among them and displayed them across the rustic wood mantel. Filling two more glass jars with faux eggs added a hint of Easter to the mantel. Recently, I used some of those eggs in an Easter table setting.
Easter Bunnies everywhere!
With Easter approaching, I figured bunnies were necessary! On a recent shopping trip to Homegoods, I picked up this adorable burlap banner and I love the way it picks up the green from the tulips. Such a great find and the burlap feels very farmhouse inspired to me.
In addition to the banner, I added two white bunnies from my collection. For years, I have been using them to decorate for spring and for Easter.
After participating in a recent Easter Blog Hop, I realized I need to step it up with my bunny collection. As soon as the Easter merchandise goes on sale, I think I will be adding to my collection!
By the way, don't you just love the puffy little white tails? It's the little things that make me happy…
Simple Accessories for a Farmhouse Inspired Mantel:
This simple "spring" sign is just an unpainted wooden piece I picked up at Michael's a few years ago. Originally, I planned on painting it but the plain wood works well with the farmhouse inspired mantel. After all, raw wood has that rustic feel. Maybe I will just keep it that way. Obviously, painting the wood is not on the top of my priority list!
Colors of Spring:
Although white tulips would have looked pretty against my stone fireplace, I decided to go with lilac colored tulips for my farmhouse inspired spring mantel this year. Since I was already using white bunnies and a white pitcher, I wanted a bit more color. Plus, the lilac felt more like Easter to me.
Like I mentioned, I used some of my faux eggs. This is another simple way to add some Easter color!
Repeating the Neutrals on a Farmhouse Inspired Mantel:
Since I wanted keep the farmhouse inspired mantel as the focal point, I kept the accessories below my fireplace very neutral.
To add some texture, I added a seagrass basket for the firewood and I repeated the white with an orchid.
Also, I repeated the white with my bunny planter. Fortunately, it's the perfect size to store our fireplace kindling. I love to find several uses for an item. Last year, I used the bunny planter in one of my favorite table settings. Gee, I wonder where it will show up next year!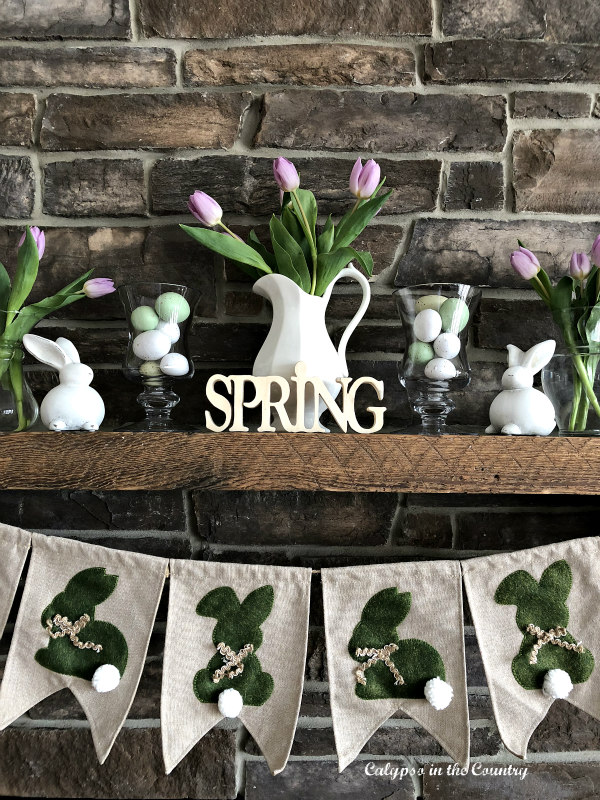 Hopefully, I gave you some helpful ideas for a farmhouse inspired mantel! Thanks for stopping by!
Do you have any farmhouse inspired decor in your home?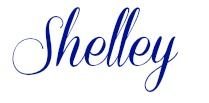 Follow along so you don't miss a post!
Subscribe by email – HERE
Pinterest/ Instagram / Facebook / Twitter