Largest Tulip Festival on the East Coast
Time is running out to see the blooming tulips at the largest tulip festival on the east coast!
If you follow me on Instagram, you might have watched my stories from this past weekend. On Saturday afternoon, one of my best friends and I met up at Holland Ridge Farms in Cream Ridge, New Jersey to see the tulips. Both of us had heard about the tulip festival and wanted to catch the tulips in full bloom.
Apparently, we visited the tulip festival at the right time…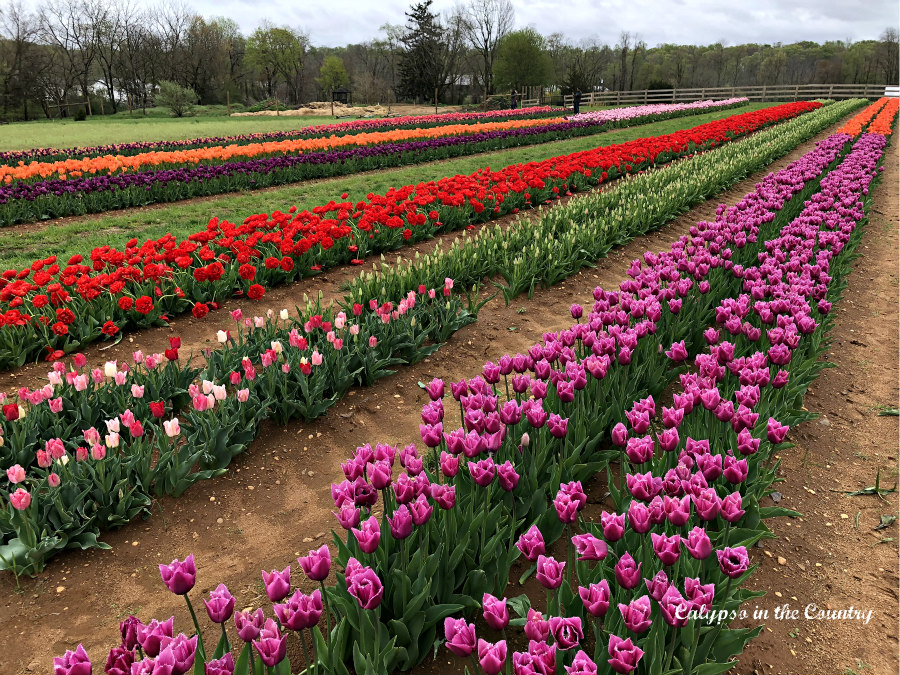 Besides the muddy parking lot from the morning rain, we chose a perfect day to visit. Arriving just after the rain ended, we were relieved that the farm wasn't overly crowded for a Saturday afternoon. Although a little sunshine would have been nice, the clouds didn't prevent us enjoying the stunning colors of the blooming tulips! Apparently, there are over 50 acres and millions of tulips planted!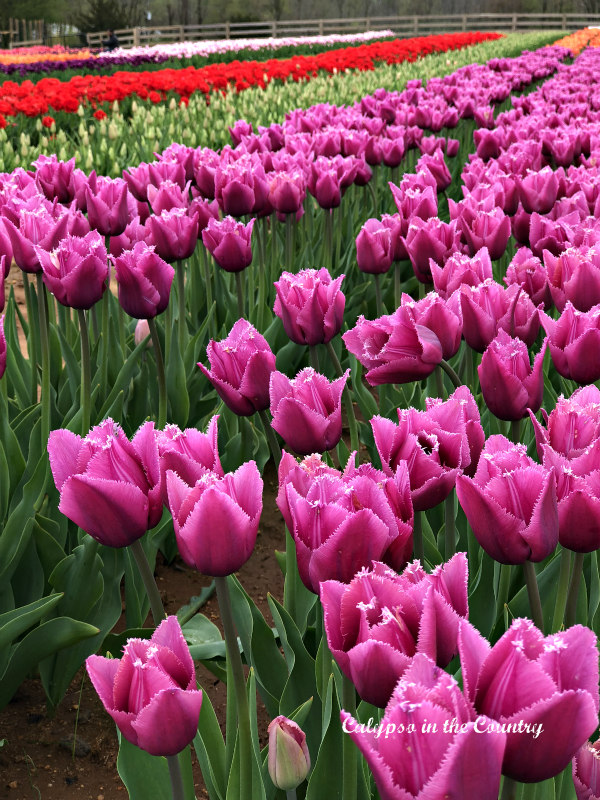 Tulip photos:
As you can see, the tulip festival was absolutely stunning. Every person there seemed to be posing for pictures, but can you blame them? I took a bunch of photos but I wish I even took more!
Imagine the spectacular family photos you could take in this place. Note to self…book a photographer for next year!
New Jersey Tulips:
Of all places, would you guess to see all this beauty in New Jersey? I'll let you in on a little secret, New Jersey has more farmland than you realize. After all, it's known as the Garden State!
According to their website, Holland Ridge Farms just opened their first tulip festival last year! As fourth generation tulip growers from Holland, they obviously know what they are doing. Touches of Holland can also be seen throughout the property…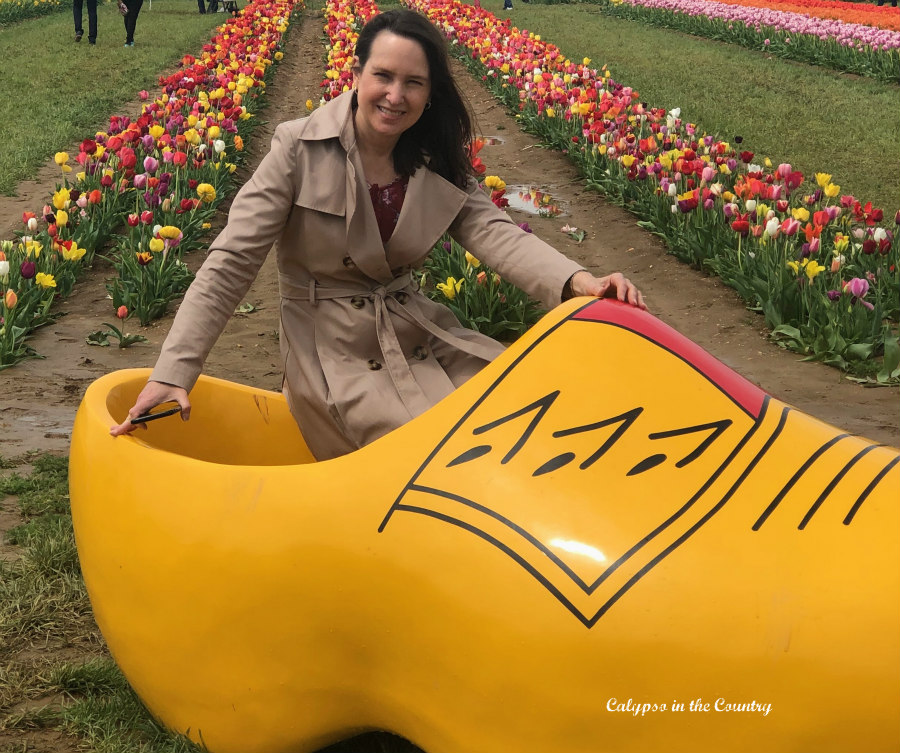 Ha! One has to pose in the big wooden shoe! If only I was wearing a pretty sundress and straw hat…then I would have posed with more of the flowers!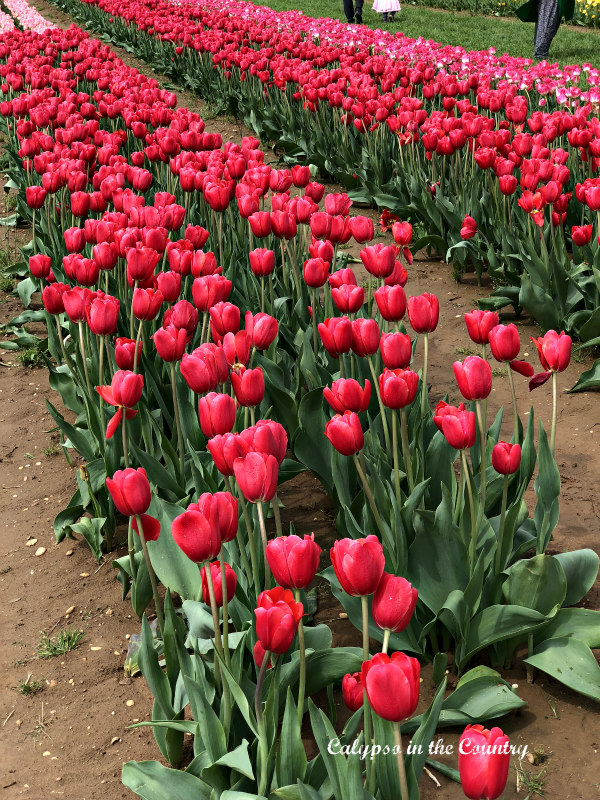 Although we walked the property, the farm also offered hop on/hop off hayrides through the tulip fields. We also noticed a few bikes here and there.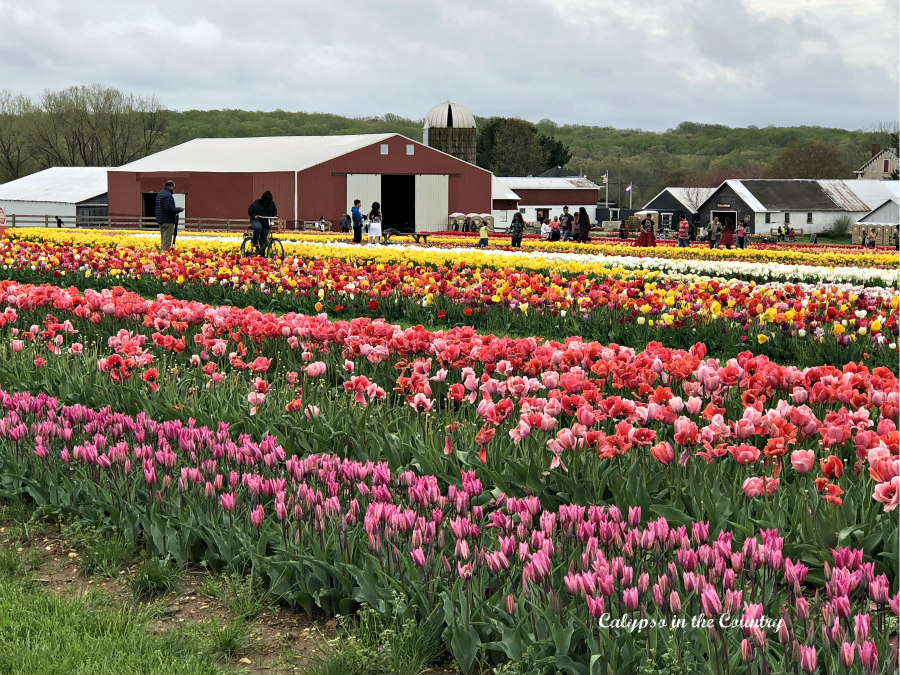 Baskets were also provided if you wanted to pick your own tulips. I believe they were selling for a dollar per stem. Since I wasn't driving directly home after our visit, I didn't purchase any tulips. I was afraid to leave them sitting in the car all day. Looking back, I probably should have brought some anyway! Oh well…next time!
Seriously, could they be prettier? Every year, I love to decorate with tulips in my home,so it really is a shame I didn't bring any home. How would I choose, anyway? I am thinking I might blow up and frame some of these photos!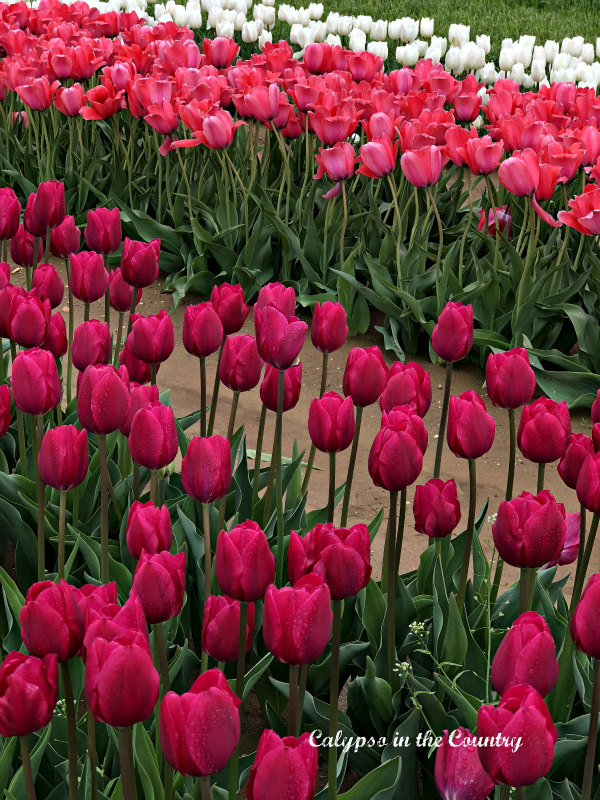 Spend the day at the tulip festival:
You could really spend the whole day in this place! For those of you who want to do that, there are food trucks, picnic areas, restrooms and a Holland themed gift shop on the property. Children would also enjoy the various farm animals and pony rides.
If you are interested in visiting the tulip farm, be sure to check the Holland Ridge Farms Website for updates. Obviously, these tulips won't be blooming forever! Tickets can also be purchased online and cost a bit less the day before. We just bought ours at the door. Either way, this place is a definite must-see for flower enthusiasts! Go now or plan for next year!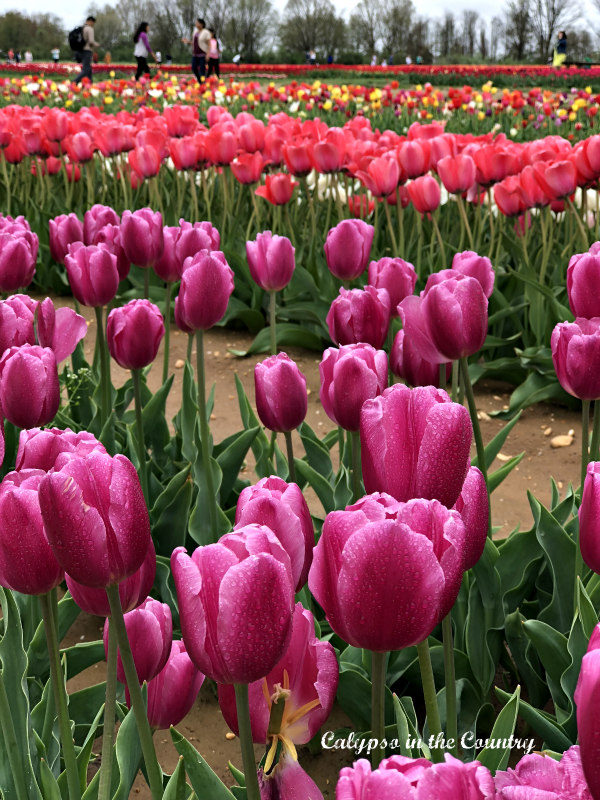 If you want some ideas on how to decorate with tulips, be sure to read these posts:
Have you been to any tulip festivals?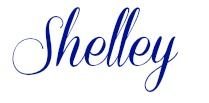 Follow along so you don't miss a post!
Subscribe by email – HERE
Pinterest/ Instagram / Facebook / Twitter