Simple Spring Mantel with Bunnies and Flowers
If you're like me, you enjoy rearranging your fireplace mantel to reflect the seasons. This year, I decided to decorate a simple spring mantel with bunnies and flowers!
*For your convenience, please note that this post contains affiliate links. If you make a purchase after clicking my links below, I will receive a small commission (at no additional cost to you).
Simple Spring Mantel with Bunnies and Flowers: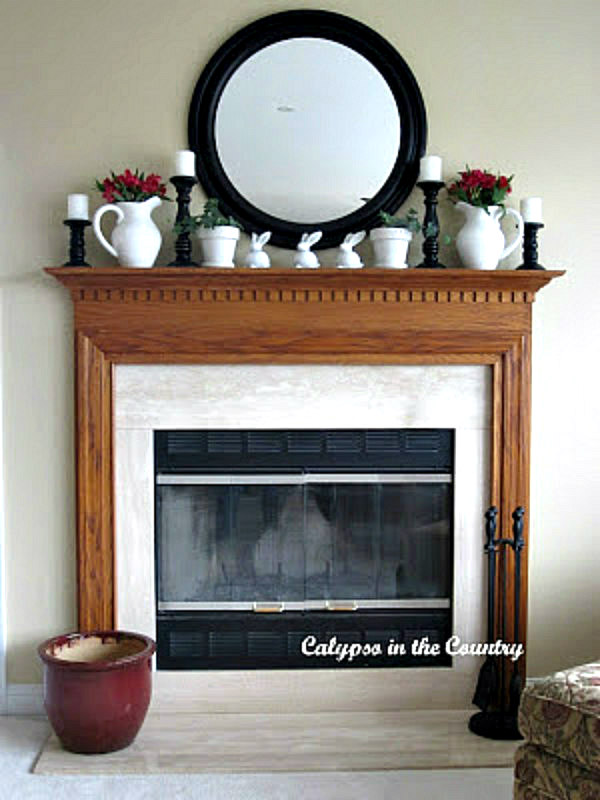 In previous years, I've decorated with more color. For this spring, I kept things simple with black and white.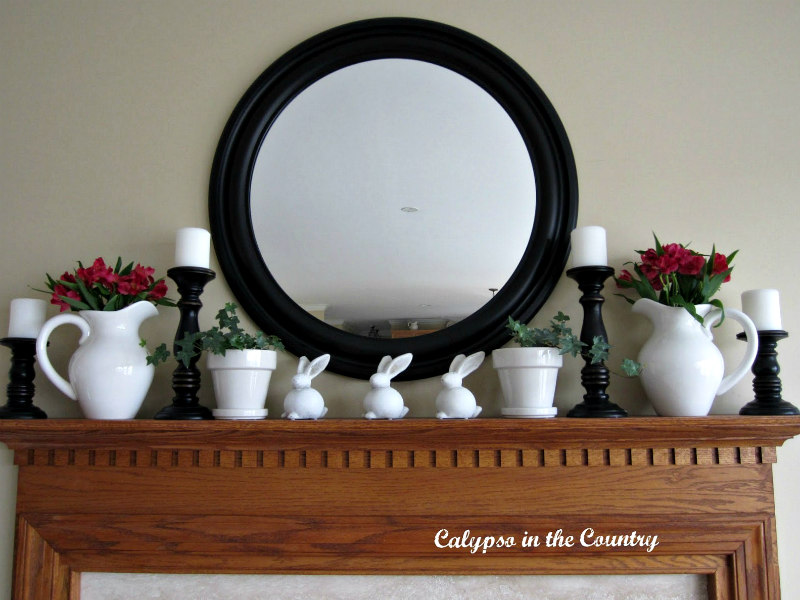 That way I could coordinate with the black frame on my round mirror.
In the past, I've used the black candlesticks for several decorating projects. Since I like to use what I have, I brought out the white flower pots. At one point, they held my long-gone evergreens from Christmas. With my black thumb, let's see how long the ivy lasts!
For a touch of Easter, I added the little bunnies I just bought at Pier One. For some reason, I couldn't find tulips in the stores so I bought these other pinkish-red flowers. With the way tulips wilt so fast, I'm probably better off with these flowers anyway!
Since I have some reds in the room, the flowers tie in better than if I had added pinkier ones.
White I was trying out different looks, I took the ivy away for an even simpler feel.
Well, I guess we're getting ready for Easter!
Will you have bunnies on your spring mantel?
Follow along so you don't miss a post!
Subscribe by email – HERE
Pinterest/ Instagram / Facebook / Twitter