Who else besides me loves pink hydrangeas? Though, I can never decide which flower is my favorite for spring…hydrangeas, tulips or peonies. I do love them all!
Recently, I came across this blooming hydrangea plant at the grocery store and I just had to have it. Even though I don't have a green thumb, I decided to take my chances since the flowers were just so beautiful!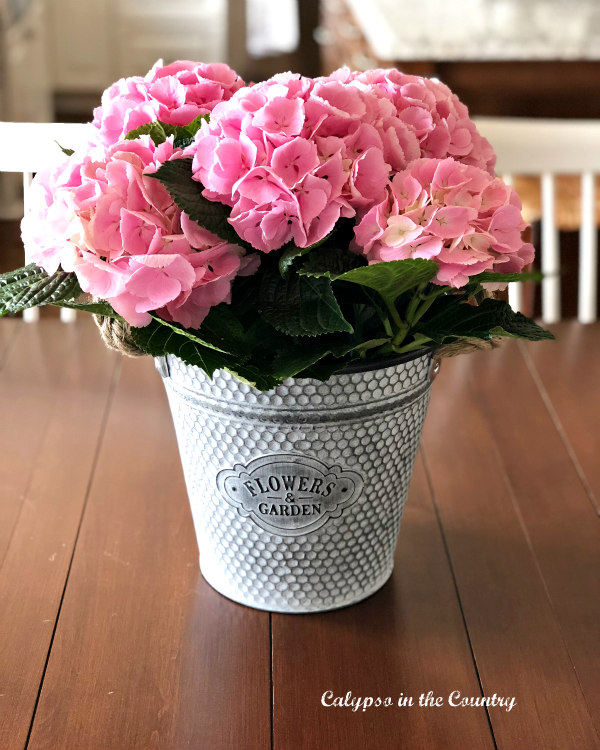 Table Centerpiece:
Luckily, I had just purchased this metal container which ended up being the perfect size. All I had to do was plop the hydrangea plant inside and there I had an instant centerpiece for my kitchen table! (If you want to see another way I styled the metal container, read my more recent post – Casual Thanksgiving Table Setting in the Kitchen).
For a few days, I enjoyed the flowers in the kitchen but since this new centerpiece sat a little high, I decided to find a better location for it…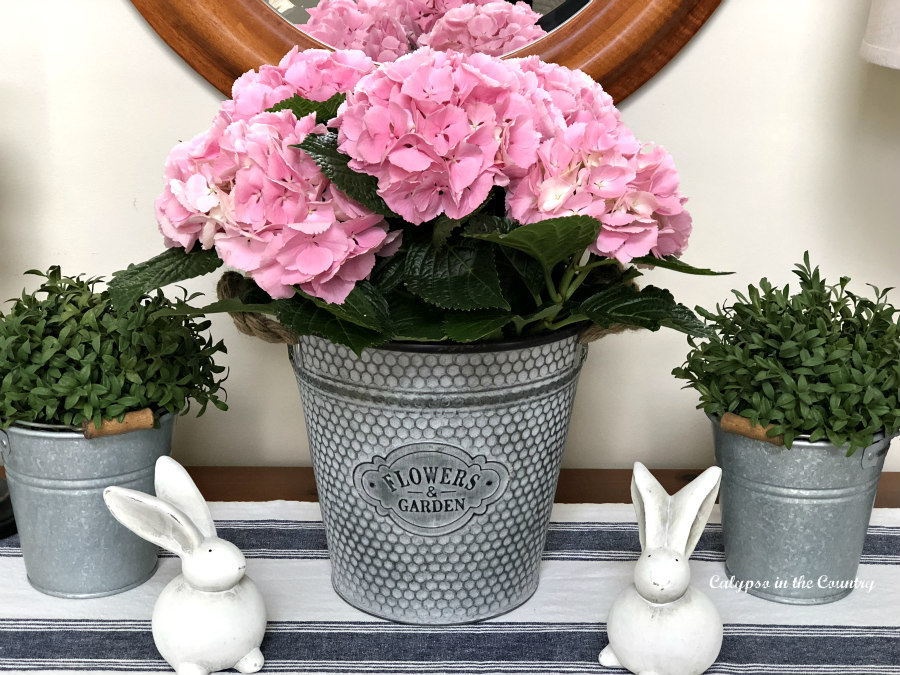 Pink Hydrangeas in the Foyer for Spring:
Since my foyer was in desperate need for a spring refresh, I decided to move the plant in there. After shopping my house for a few accessories, I pulled together a simple vignette for spring!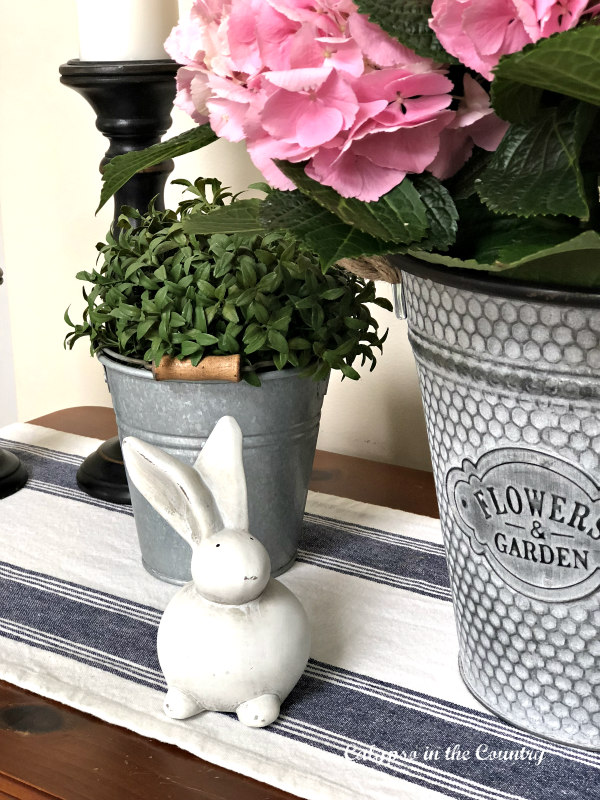 Easter and Beyond:
With the addition of my two ceramic bunnies, the foyer was also ready to welcome guests for Easter. Since my decor wasn't too over the top with Easter accessories, I figure this look can definitely last throughout the spring.
What better place for a cheerful, pink hydrangea plant? Adding the table runner also helped brighten up the foyer as well.
Using the metal containers gives the space a spring garden feel too. The two smaller side plants are actually artificial but you really can't tell, can you? Well, the fact that they look good and are still in my house is usually a giveaway that they are faux…ha! Hopefully, I can keep the hydrangea plant alive for awhile. If all goes well, I would love the plant it in my yard. Wish me luck on that!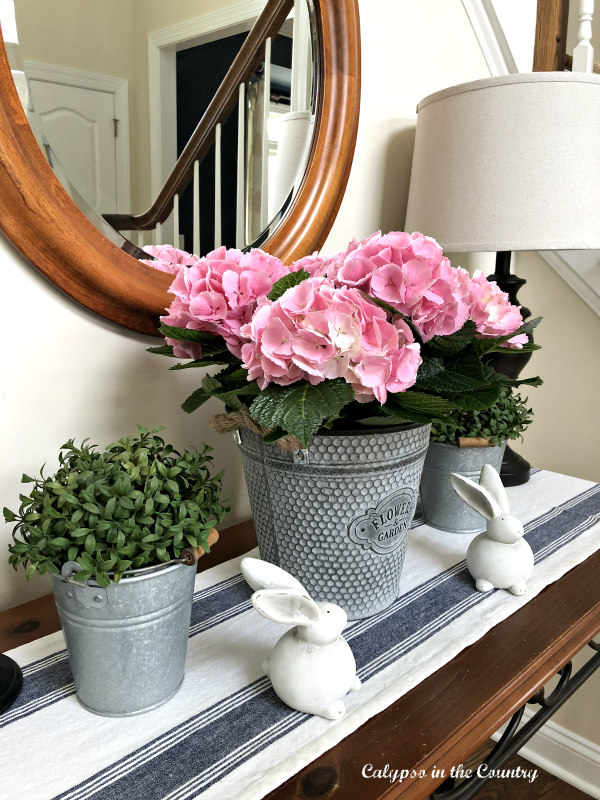 For now, I will just enjoy how the pink hydrangeas look in the foyer. Every time I add color in there, I wonder why I neglected that area for so long. The same thing happened a few years ago when I decorated my foyer with blue and white accessories. Don't ask me why I never left the blue and white in there…I think I move things around too often!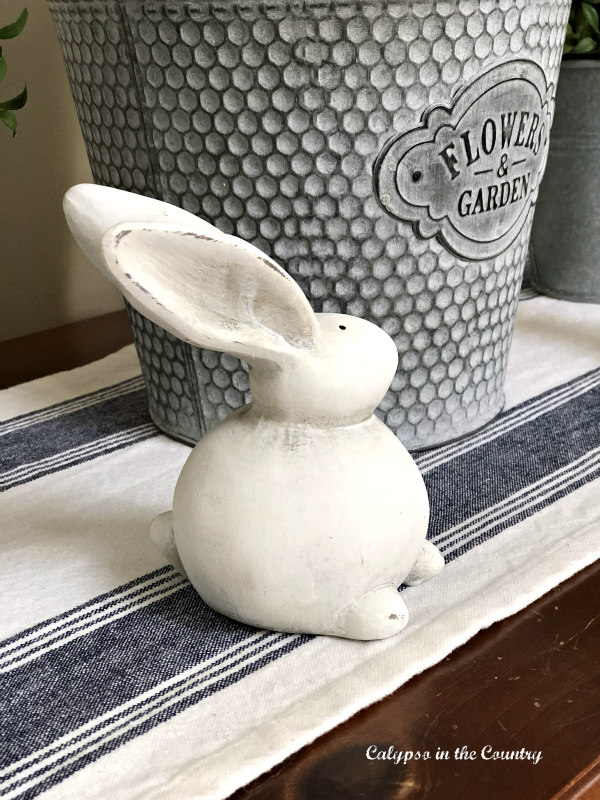 I'll keep the bunnies out for a little while longer. After all, bunnies are everywhere in the spring and it's such a shame to put them away right after Easter.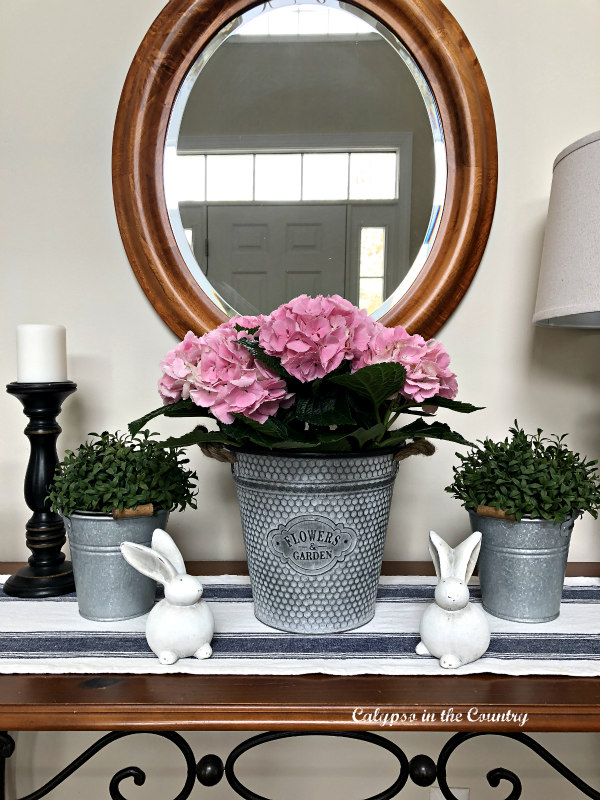 Apparently, this warmer weather is motivating me to decorate my home for spring! Finally, we are getting some spring weather in New Jersey!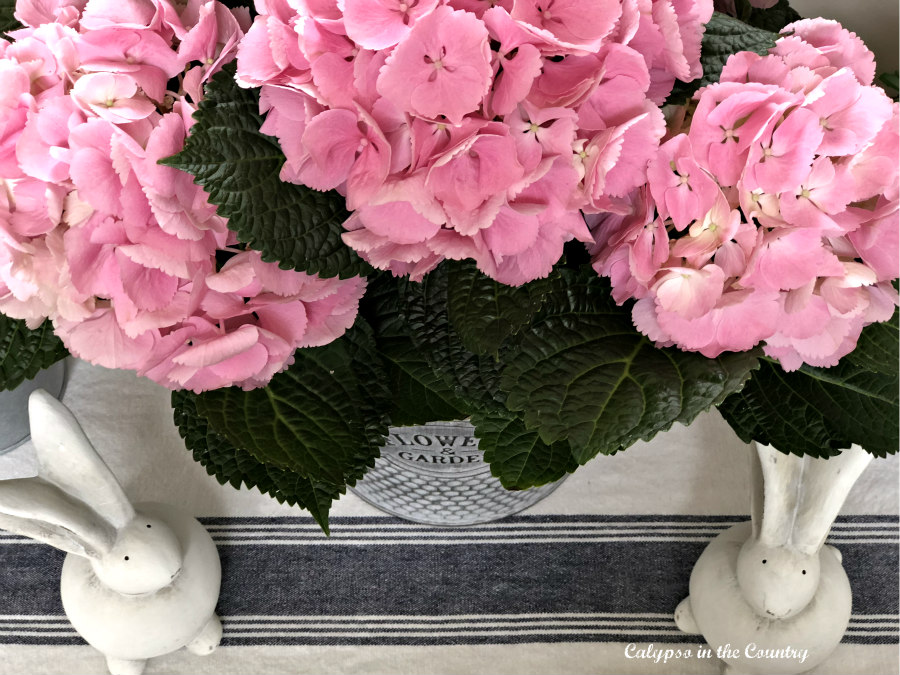 Now my foyer is all set thanks to my new beautiful pink hydrangeas. Recently, I freshened up the family room with my fireplace mantel decorated for spring and now the foyer…I must be on a roll! (You might have noticed that the bunnies hopped from the mantel to the foyer!)
Ahh spring, I just love this time of year…
I have provided sources below for your convenience. Please note that this post contains some affiliate links and I will receive a small commission if you make a purchase after clicking my links (at no additional cost to you!)
Spring Decor Sources:
Are you a big fan of pink hydrangeas as well?
Instagram / Facebook / Twitter / Pinterest