Winter White Decorating Ideas to Start the New Year
Do you struggle with your decor once you pack away all the holiday accessories? Even though I feel inspired by a fresh, clean slate in January, I still like to add a few wintery touches around my home. This year (like previous years), I stuck with whites and neutrals. So, if you are looking for some inspiration, here are some of my winter white decorating ideas to start the new year!
*For your convenience, please note that this post contains affiliate links. If you make a purchase after clicking my links below, I will receive a small commission (at no additional cost to you).
Winter White Decorating Ideas: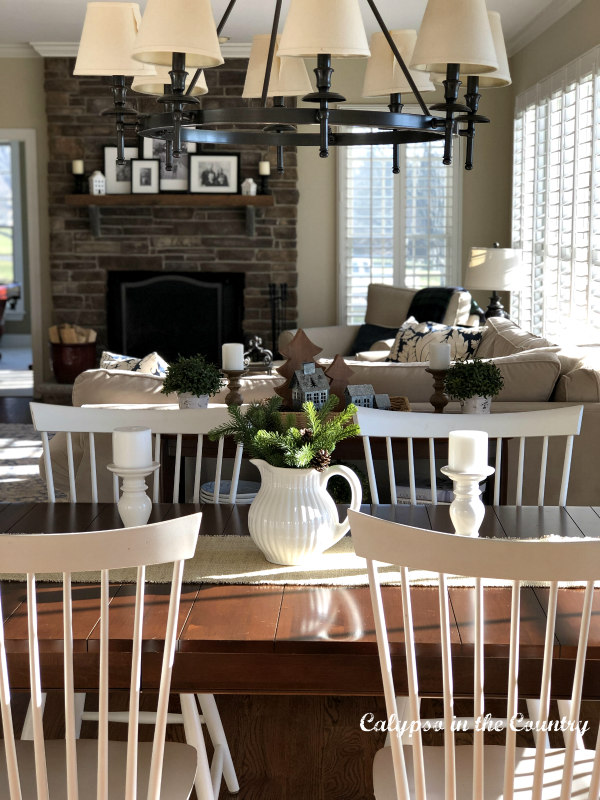 Simple White Centerpiece for the Table:
Most of us have at least a few white accessories in our decorating stash. Since I like to keep my kitchen table decorated each season, I just filled one of my white pitchers with some leftover faux greenery from Christmas.
similar white pitcher / similar candleholder / similar table runner
Then I added two white candles and a burlap runner and I was done. Super easy and I can leave it this way for months.
Mix Woods and Seagrass Baskets with the Winter Whites:
On my console table, I also kept out a few neutral Christmas items. (Gee, it sounds like I didn't put anything away, doesn't it?!) Since the wood trees and galvanized houses are pretty neutral, I thought they worked with my January decorating. Of course, you can't go wrong with seagrass baskets in any season…
For a subtle January refresh, I swapped out my red Christmas cookbooks for a stack of white ones. Then I rearranged my cloth napkin supply so the red and black ones were on top. Basically, I just traded any red accessories for winter whites and neutrals. Yes, another free and easy change.
Clear Out and Clean Up:
Ok, so now you can see that I actually did remove most of my Christmas decor from the kitchen. At first, I was a little sad taking down all the mini wreaths and ornaments but there's nothing like a clean kitchen! If you want to see the contrast, see how I decorated my kitchen for Christmas.
I guess it also doesn't hurt that the sun is shining today. Don't you just love the morning sun this time of year?
Add Some Soft Wintery Accessories:
Of course, I had to make the switch from red kitchen towels to some wintery white ones. Also, I brought in a new rug by the sink. Even thought the indoor-outdoor rug I previously had was probably more practical, this one is so soft and cushy. Plus, it's a smaller version of my family room rug!
Add a Few Simple Black and White Vignettes:
As always, I updated my island vignette and my vignette in the corner. Lanterns, pine cones and winter white accessories again…
And I kept my stove mantel clean and uncluttered with a couple white accessories.
Hopefully, I inspired you with some simple decorating ideas using neutrals and winter whites. To see my latest winter decor, read – Simple Ideas to Create a Cozy Winter Home.
For more winter decorating ideas, check out my Winter Decorating Inspiration with Pine Cones and Candles. And for even more ideas to cozy up your home during January, read how to Transition from Christmas to Winter Decor.
Shop some more winter decorating accessories for the home:

Do you decorate with winter whites in January?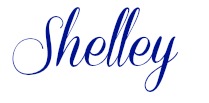 Follow along so you don't miss a post!
Subscribe by email – HERE
Pinterest/ Instagram / Facebook / Twitter