5 Favorite Kitchen Items That Make Life Easier
Like many of you, I'm always looking for ways to simplify and organize my home…especially in the new year. As I've been working in my kitchen, it occurred to me that I have a few favorite kitchen items that make my life easier. Since these products work for our family and the way we live, I thought I'd share them with you! Maybe they'll make your life easier too!
*For your convenience, please note that this post contains affiliate links. If you make a purchase after clicking my links below, I will receive a small commission (at no additional cost to you).
5 Favorite Kitchen Items That Make Life Easier:
Below, I'll share my exact items along with some suggestions for some similar items…
1. Whistling Tea Kettle:
my exact tea kettle (in stainless)
Since I prefer tea over coffee, I like to start my morning with a hot cup of tea. I love all the flavors and levels of caffeine available. Sometimes, I go for a simple green tea but most mornings I need a stronger dose of caffeine from an Earl Grey or English Breakfast.
Recently, I purchased this whistling tea kettle. (shown above). And why am I mentioning that it's whistling? Well…a few months ago, I turned on my stove to heat some water (with my old tea kettle) for my morning tea. Then I walked into my home office and started working.
After awhile I noticed an awful burning plastic smell. So, I strolled into the kitchen and that's when I remembered I had the stove on! Luckily, I didn't burn down the house! By then, the plastic on the top of the lid was completely melted and all the water had boiled away. Obviously, I had to throw that tea kettle out! After that close call, I made sure that I bought a whistling one so that would never happen again! Actually, my old one might have been a whistler at one point but it no longer worked. I guess, sometimes you have to replace things!
So to make a long story short, a whistling tea kettle has made my life easier!
Shop more whistling tea kettles:
2. These Non-Stick Cookie Sheets:
For years, I'd buy those cheap aluminum cookie sheets from the grocery store. Unfortunately, they never lasted long and food would stick to them forever. Then I discovered these wonderful cookie sheets and I'll never go back!
They're made from thick aluminized steel and they have a corrugated texture which supposedly helps with airflow. Plus, the non-stick silicone coating is eco-friendly too – and they clean up so easily. Obviously, I highly recommend them!
What I don't recommend is that you forget to add the correct amount of flour to your chocolate chip cookies! What can I say, it was the only photo I had with my favorite cookie sheets "in action"! Ha!
3. These Shelf Liners:
And while we're talking textures, I want to recommend my favorite shelf liners. These shelf liners come in a roll and you simply cut them to fit your shelves. They've made our lives easier because they keep my kitchen cabinets looking fresh and new. Apparently, the ribbing texture helps with airflow under your dishes and they are easy to wipe clean.
I've added the shelf liners to every cabinet but they're especially useful in my cabinet next to the stove. In that cabinet, I store my overflow of spices, oils and vinegars. Obviously, that's a spot I need to wipe down regularly!
4. Cork Placemats:
exact gingham cork place mats / similar gingham place mats
Even though I still use cloth placemats on occasion, I prefer my cork ones for everyday use. With a busy family, I already have enough laundry to do each day. Obviously, I don't need to add placemats to the pile!
Cork placemats are so easy to clean too. After each meal, I just wipe them down and I'm done. In our house, this is definitely a product that makes life easier!
Shop more cork placemats:
5. This Granite Cleaner:
Over the years, I've tried several granite cleaners but the Method Daily Granite Cleaner is definitely my favorite. Not only does the "apple orchard" scent smell great but it cleans really well. Actually, it probably cleans as well as any granite cleaner but I love the scent – and I love all the Method products. Since I try to avoid a lot of chemicals, I like that they use biodegradable ingredients that are pet friendly too!
And since I'm a bit of a hypochondriac, my husband surprised me with a whole variety of their products for Christmas! Yes, he also bought me a hazmat suit and helmet/face sheild. Gotta love that guy! If you're also a hypochondriac, (or just need a good laugh), check out my gift guide for the hypochondriac.
Here are some more cleaning products I like:
Hopefully, some of my favorite kitchen items can make your life easier too!
While we're discussing the kitchen, be sure to check out my 3 spare items that you should keep in duplicate.
Do you have any favorite kitchen items?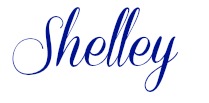 Follow along so you don't miss a post!
Subscribe by email – HERE
Pinterest/ Instagram / Facebook / Twitter