Simple and Casual Patriotic Table Setting
Don't you love when you find something that's cute and inexpensive?
Just the other day, I found these adorable melamine star plates at Michael's and they were only 64 cents each! You can't get much cheaper than that!
Simple and Casual Patriotic Table Setting:
So in the spirit of the 4th of July, I came up with a simple table setting. And when I say simple, I mean – no silverware.
As you can see, my dining room table was still extended from our last family gathering so the whole tablescape looks a bit stretched out.
Sure, I could have used the kitchen table but it was being occupied by two kids and a bunch of paint projects. With this sweltering heat, we are staying indoors as much as possible!
When decorating for the 4th, it helps to have a red dining room! Basically, I enjoy the red for three holidays…Christmas, Valentine's Day and now the 4th of July. Although I love the red, I am still thinking of painting the room a lighter color. (Update – click here to see what color I ended up painting the room!)
To add a little more red for the 4th, I filled my Pier One star basket with some apples. Why buy extra accessories when you can just decorate with some fruit?
For the napkins, I used blue checked dishtowels. Who doesn't love blue checks?
Since I only had four of the blue, I added red striped ones on the ends of the table. Definitely keeping things simple and casual.
Now, if we were actually eating in the dining room for the 4th, we would be all set! Most likely we will be at the beach or a picnic somewhere.
Are you entertaining for the 4th?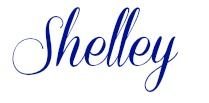 I would love for you follow along so you don't miss a post!
Subscribe by email – HERE
Instagram / Facebook / Twitter / Pinterest