Details of the Painted Cabinet – Rust-Oleum Cabinet Transformations
So, the other day I showed you my Bathroom Reveal.
As I mentioned, I decided at the spur of the moment to paint the bathroom cabinets while the guys were working on the tile floor.
Well, in blog-time, it all looked so quick and easy, but that isn't exactly how it went.
Here is the finished cabinet.
For some reason, I always think I can do a project, even if I have never attempted it before.
When I started my cabinet project, I kind of just jumped right in. I started sanding the cabinet down and then while taking a break, I decided to read some blogs and find out what other people have done.
As I had read before, there is a new product Rust-Oleum – Cabinet Transformations. I kept finding great reviews on this product and decided this would be the way to go.
So, I went to Lowe's and asked the paint guy for help. He told me that they just started carrying the kit and didn't know much about it. He said the store had not been given a demonstration yet. I told him what I knew from the internet and he laughed and said, "Why spend $80.00? Why don't you just get some primer and paint?" Well, I was wondering that myself but decided I would still go ahead with this new product.
It was scary picking the color because as you may have read, Rust-oleum doesn't supply paint chips, just a brochure showing the color. I decided I would go with "Pure White" and the paint guy mixed it for me, while reminding me that it could not be returned now that he mixed the color for me…uh, thanks.
So I headed home to start my "fun" project…
These are the steps I took using the Rust-Oleum Cabinet Transformations product:
Step One is applying a deglosser
The deglosser wipes away a lot of the finish from the cabinet.
Yes, I did waste all that time sanding when I didn't have to…I didn't take any photos while working on this. Once I started, I just wanted to be done! Actually, it wasn't' too bad, just time consuming.
Step Two is applying the Bond Coat
My cabinet needed 3 coats of the bond coat but I am sure it would be different for everyone. Mine needed 3 coats because the wood grain kept showing through. I probably could have done even more but you have to wait 3 hours between coats. My kids kept wanting to get involved so I ended up doing a lot after they went to bed.
The two doors took the longest because I did the front and backs. This is how the vanity looked for about a week.
I kept the doors in the shower stall so I could run in and apply coats when needed.
By the way – here is how the cabinet looked before. This picture was even taken before I changed the faucet!
And here it is finished!
Finally, I got everything done and put back together.
You can probably see a little of the wood grain here but I'm not going to obsess over it.
In another spot, you can see a little bubble from the top coat. The top coat dries pretty hard so once it's done, it's done.
Oh yeah, I would like to add that the kit comes with an optional glaze which would be applied after the white bond coats.
I decided not to use the glaze because I wanted it to turn out more white and the glaze would have brought out even more of the grain.
Here you can see some more of the wood grain coming through. Oh well… Maybe I will go over that drawer one more time!
Either way, it is still better than this:
Once again…the AFTER:
Overall, I am pretty happy with how it turned out. It's not perfect, but then again – my kids use this bathroom all the time. It wouldn't stay perfect for long anyway!
For tips on how to paint a bathroom cabinet with latex paint, see this more recent blog post.
What was your first paint project?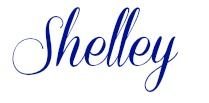 I'd love for you to follow along so you don't miss a post!