Welcome, friends and Happy September to you!
Today, I am sharing how we transition from summer to fall in our home. Also, I am honored to be joining over 25 talented bloggers for the "Transitioning from Summer to Fall" Blog Hop!
Before we get started, I want to thank Amber from Follow the Yellow Brick Home for hosting this end of summer blog hop! If you don't already follow her, head over to her blog (1st stop on the blog hop) to see how she decorates her beautiful home using vintage treasures and inspiring seasonal decor.
*If you are just arriving from Katie's blog, Let's Add Sprinkles,…Welcome! I am sure you enjoyed seeing how she transitions her lovely home from summer to fall! I love her decorating style!
At the end of this post, you will find a list of all the participants in the blog hop. Be sure to visit as many as you can for tons of Transitioning from Summer to Fall ideas! Let's get started…
Transitioning from Summer to Fall
If you are like most of us, you find it a challenge to decorate your home during this in-between period. It's still warm but the days are getting shorter and the evenings are getting chillier. Each year, I have a hard time letting go of summer so I need to do it slowly.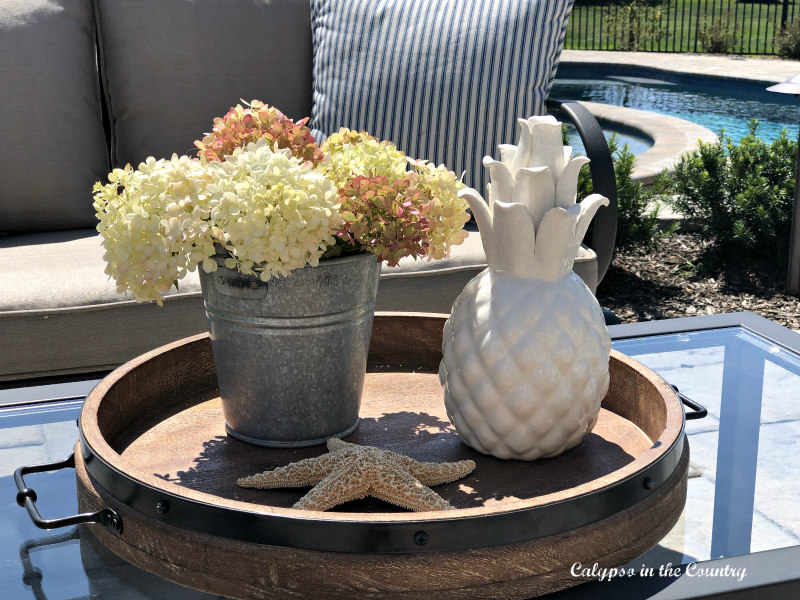 Decorating with Seasonal Flowers
Flowers are always a great accessory to use. When we put in a pool and patio this summer, we also planted some hydrangea bushes. Luckily, this gave me an abundance of flowers to cut and display. I gathered up a bunch and brought my round tray outside to make a quick vignette on the coffee table.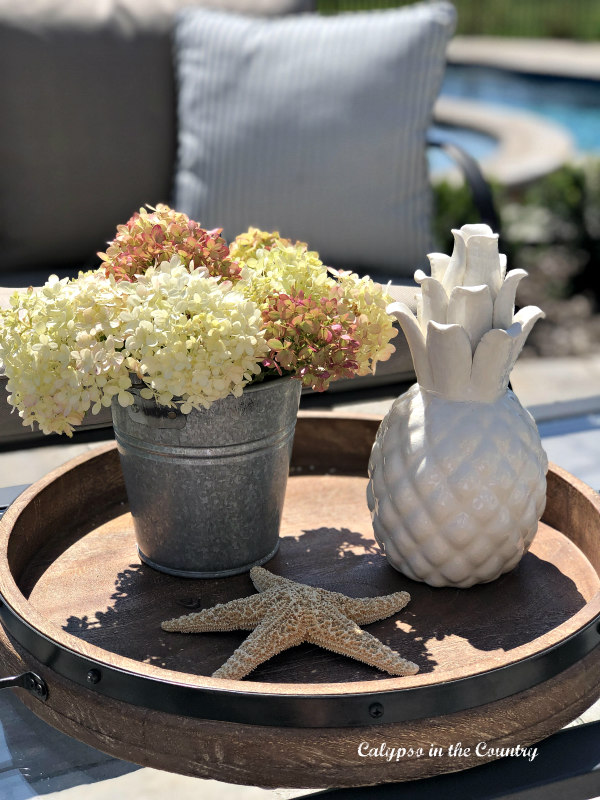 Since I am not quite ready for the vibrant colors of fall, the neutral tones felt right to me. With everything still so green and colorful outside, there is no need to add more color anyway.
I also brought some hydrangeas inside…
An easy way to decorate a window sill is to put a single flower in each vase. You can't get much simpler than that!
Opening the Windows
As we transition from summer to fall, we are having more opportunities to open the windows and enjoy the breeze…
Even though the afternoons have still been warm here, the mornings and evenings have been cooler. Basically, I spend all day opening and closing windows! It's worth it though, since I love the fresh air.
Neutrals in the Kitchen
Although, I love color in my home, I mostly use neutrals this time of year. There will be plenty of time for brighter colors once fall arrives!
As you can see, I brought my round wood tray back inside to where it usually sits. Adding a few seasonal pieces gives a simple, uncluttered look to the island. I guess I need things to be quiet and calm this time of year. Once school starts this week, the pace will pick up again around here!
Bringing the Outside In
Since we have plantation shutters in our living room, I love to open them up along with the windows. With all the windows open, I feel more connected to the front yard and I love all the light they let in…and of course the breeze.
On our coffee table, I keep a basket of shells. Our family spends a lot of time at the Jersey shore in the summer so the shells are a great reminder of our summer weekends. Once fall arrives, I usually fill the basket with mini white pumpkins and then pine cones in the winter.
A simple white pitcher holds more flowers from my yard…
Once again, the uncluttered approach seems to work for me this time of year!
Classic Blue and White
Now, what was I saying about keeping things calm and neutral? Well, that's not really the case in my dining room…
Since my dining room is navy, I love the way bright, yellow sunflowers pop against the walls.
Recently, I bought this bunch of sunflowers and I thought they were perfect for this transitional time of year. Plus, they coordinate so well with all my blue and white porcelain. I used that combination to decorate my foyer a few years ago. I will never get tired of classic blue and white…for any season!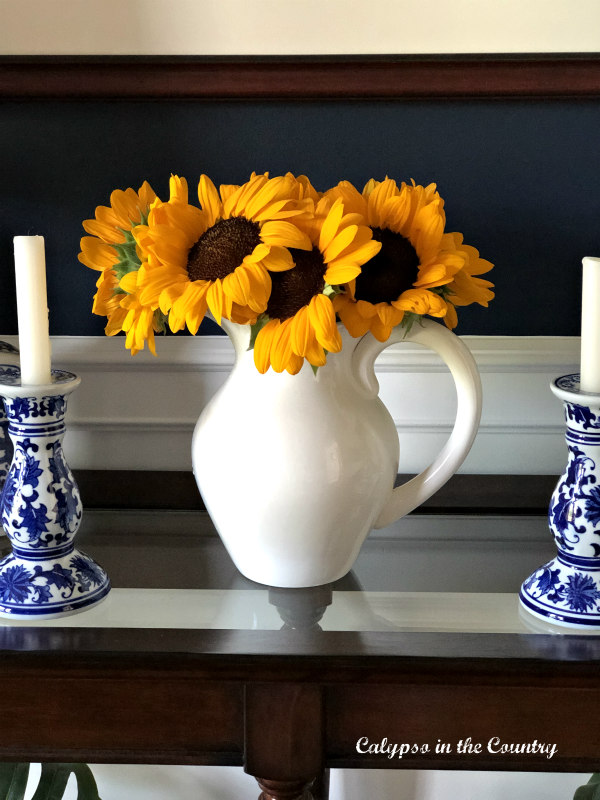 And I will never get tired of using simple white pitchers for my flowers. You can never have too many!
Enjoying the Moments
As the days get shorter and summer is winding down, we are trying to soak up every last moment of the season. During this transitional time of year, I think we all are guilty of rushing through things. Let's all slow down and savor this beautiful season!
Thanks for stopping by to see how I transition my home from summer to fall! I hope I have inspired you with ideas for your home.
**

Next, be sure to visit The Painted Hinge for her 5 Tips for Transitioning from Summer to Fall!
Also remember to visit each of participants on the tour for tons inspiration!
You are invited to the Inlinkz link party!
Once again, here is the full list of participants in the "Transitioning from Summer to Fall Blog Hop":
Enjoy the transition from summer to fall tour!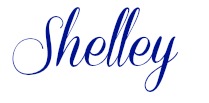 I'd love for you to follow along so you don't miss a post!
Follow by email – HERE
Instagram / Facebook / Twitter / Pinterest