My Fireplace Mantel – 4 Ways for Spring
It's that in-between stage where the Christmas decor is down but I haven't yet decided what to do this time of year.  What better time to experiment with my fireplace mantel!
Let's look back at my mantel decorated in 4 different warm weather themes:
(Please click the link below each photo to take you to the full post.)
This mantel could work for spring or Valentine's Day since the tulips are red…
Another very similar spring theme with bunnies added for Easter… and I ironically I titled this one"Simple Spring Mantel" too (so original!)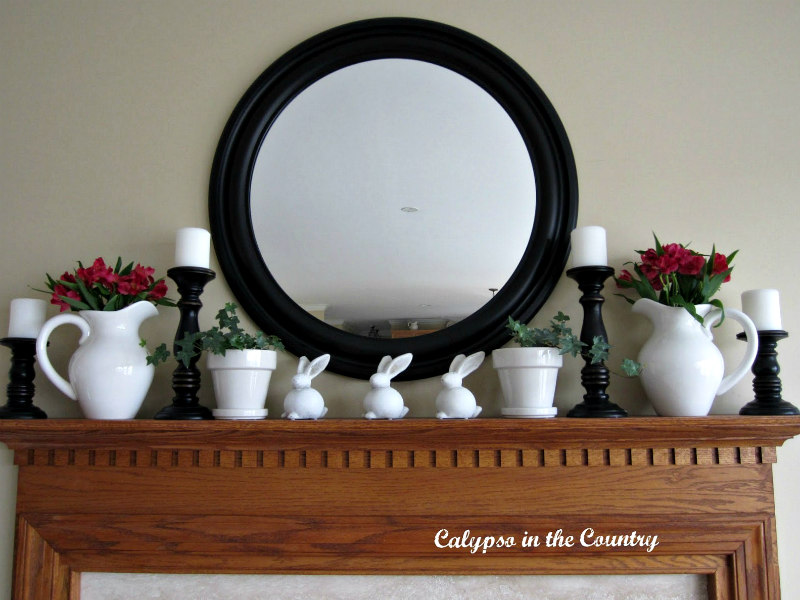 Simple Spring Mantel with Bunnies
I guess a wine theme could be any season, but I think the colors work best for spring!…
And with a kitchen renovation coming up, this is about as close to a "spring vacation" as I will get this year!
(Bonus – Click over to see Rosie as a puppy in this post!)
I hope these mantels give you some ideas for decorating yours this spring!
What do you do with your mantel 
this time of year?
I would love for you follow along so you don't miss a post!
Instagram / Facebook / Twitter / Pinterest