Summer Vacation – Take Me Away Recap (June)
Happy July everyone!  Many of you are probably on summer vacation this week so thanks for taking the time to stop by.  Our family just spent a few days at the Jersey Shore and thankfully had perfect weather.   After a rainy spring, we are finally enjoying gorgeous weather in the northeast.  Sure, it's becoming hot and humid but I can't complain!
(Not our beach house, by the way…)
Last month we had another great turnout at our June Take Me Away Travel Link Party.  Everyone always links up so many beautiful places and now my bucket list is growing longer and longer!  Usually, I post the previous month's recap before the next party but that didn't exactly happen this month…ooops!  Obviously, the lazy days of summer vacation have hit my home!
Anyway, let's take a look at the highlights from the June party…
Summer Vacation at the Beach:
In my opinion, beaches are the perfect place to spend a summer vacation…
Last month, Ms. Toody Goo Shoes shared beautiful Long Beach Island, New Jersey…
Weekend Travel Inspiration: Long Beach Island, NJ
From there, let's head down the coast with Good Better Best – Food, Wine, Joy Life to see the place that brings her joy…Hilton Head
Friday Favorites: Carolina in My Mind and On My Heart
Southern Cities and Towns:
Hilton Head wasn't the only place down south shared last month…
Love My Little Cottage took us away to historic Savannah…
A Trip to Historic Savannah on our 30th Anniversary
Then Ms. Toody Goo Shoes took us away to another popular southern city…Charleston, SC…
10 Things to Do in Charleston, SC
Carole from the blog, From My Carolina Home took us on a scenic drive…
Carole also shared her visit to an orchid show in North Carolina…
Summer in the North and Northeast:
Amy's Creative Pursuits showed us what summer is like in Wisconsin…
A Visit to Cedarburg, Wisconsin
Julie's Creative Lifestyle took us away to the state of Rhode Island…
While Ms. Toody Goo Shoes shared New York's Newest Landmark…
The Vessel at Hudson Yards: New York's Newest Landmark
From there, we were off to Connecticut with Our Unschooling Journey to visit Harkness Memorial Park…
Tour of Harkness Memorial Park
England Travel:
The Marmelade Gypsy  took us away to several beautiful places in England…
Greece and Croatia:
The Boondocks Blog showed us the beauty of Greece…
I'm on the Top of the World in Greece
As Pots and Planes showed us why we need to book a trip to Croatia…
Rovinj (Rovingno) Jewel of Istria Croatia
Summer Vacation Ideas:
And Everyday Living highlighting a bunch of ideas to add to your summer vacation list…
**Don't forget to follow my Take Me Away Pinterest Board where I share the highlights each month!
Thank you to everyone who stops by to read or link up!  Be sure to join us at our next Take Me Away Link Party on the first Friday of each month!
Where are traveling this summer?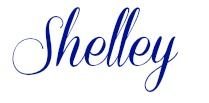 I'd love for you to follow along so you don't miss a post!
Follow by email – HERE
Instagram / Facebook / Twitter / Pinterest