Now that I am in the process of painting
my new beadboard ceiling in the laundry room,
I have started to think about
what kind of light fixture I would like in there.
Since the beadboard ceiling draws your eye up,
I just can't have this dinky little thing on the ceiling!
I have three totally different ideas for the new light…
A Schoolhouse Semi-flush mounted light:
World Imports Lighting via Amazon.com
Or
A Norwich Small Foyer Pendant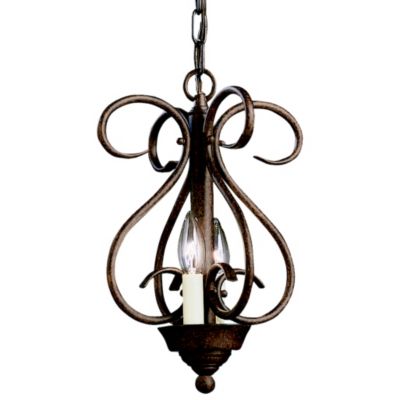 Or
A "Mini Smokebell" Semi-flushmount:
I love the look of the last one
but with the clear glass
and the clear bulbs,
I am afraid of having too much glare in there.
After all it is a "working" room.
The second one is adorable too.
I am just concerned it wouldn't be enough light,
plus the clear bulbs could cause some glare.
But it is cute, isn't it?
The Schoolhouse light would be the most practical.
The white glass covering would take care of the glare
and that light is the cheapest of the three.
I think it would probably give me
the best type of light in there.
Does anyone have any of the "Smokebell" types?
If so, does it cause a lot of glass-glare?
It really is my favorite of the three.
Which do you think would look best in the room?
Oh and by the way,
painting a beadboard ceiling is not fun…
my neck is killing me!
Linking to:
At the Picket Fence – Inspiration Friday
French Country Cottage – Feathered Nest Friday