My family room coffee table is one of my favorite spots to decorate, probably because it gets neglected most of the time. So, now that it's fall – step aside, my messy family!
Let's take a look at my latest coffee table fall vignette:
Even though we do have a finished basement, we spend most of our time together in the family room. This is where we hang out after dinner, entertain family and friends and watch TV. Then when the kids want to play video games (which is way too often), they head down to the basement.
So it is understandable why my coffee table usually looks like this!
Sad I know, but realistic! That basket ends up being the catch-all spot for newspapers, magazines, books, remotes… Obviously, it's functional but it's not very pretty!
Anyway, on Saturday when I was playing around with the fall mantel, I decided to transform my coffee table for fall!
Since I had just been in Pottery Barn last week, I remembered they did something similar in a display.
Sometimes, I find it helpful to look at store displays for inspiration.
As always, I noticed Pottery Barn had a bunch of pretty ideas!
I searched my home to see what I could use…
And because I already had some covered books, wine corks and more white pumpkins than I know what to do with, I came up with this vignette from things around the house.
Then I threw the starfish in there at the last minute since I can't forget a little touch of the beach!
It was almost too sunny to take the pictures that morning but I was happy with how the coffee table looked for the day.
Yes, the day.
That is how long it lasted before it started getting knocked around by the crazy boys…husband included.
But at least I got to enjoy it for a little while…Imagine how much things are going to get knocked around when a big Golden Retriever tail is wagging all over the place! Yes, I think I am still going through with getting a dog!
Anyway, you might notice the orange, black and white mantel decor from yesterday's post. Yup, that is the one I decided on!
The "winning" mantel for this year!
Anyway, back to the vignette:
I wish I could have kept this longer!
Boys…
If you have kids, can you keep anything decorative on your coffee table?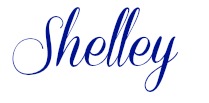 I'd love for you to follow along so you don't miss a post!
Follow by email – HERE
Instagram / Facebook / Twitter / Pinterest