Just like many of you, I planned to work on organization in the New Year.
One of my first steps in that organization plan was to purchase baskets for my office shelves.
Previously, the shelves weren't very functional, so I didn't share too much of this wall when I redecorated my office. Since I wasn't sure what to do with the shelves, I waited for an idea to hit me. Basically, I knew I wanted them to look pretty but I also needed them to be useful.
Considering that my office has a coastal/tropical vibe, I decided that seagrass baskets would work perfectly.
After a quick trip to Pottery Barn, I now have a ton of storage!
Not only did I increase storage in my office, but I chose bins that were pretty as well as functional.
These are the Pottery Barn Havana Utility Baskets.
Rosie was close by to supervise.
I think she approves!
Once I decide what I need to store the most, I will add some kind of tags or labels to them. Right now I am just using them to sort school work and mail.
The seagrass baskets are already helping me feel organized!
If you want a similar look in your home to these Pottery Barn baskets, I included some other options below. Please note that these are affiliate product links which means if you click over and purchase something I will receive a small commission.
What are your favorite types of organization baskets?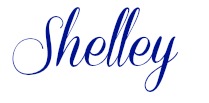 Instagram / Facebook / Twitter / Pinterest