I can't believe it is already Week 3 of the Calling it Home – One Room Challenge Linking Party!
Thankfully, I have had a great week with my home office progress. If this is your first visit here, you will see that I am in the middle of transforming my home office in 6 weeks…
Home Office Progress:
If you stopped by my blog yesterday, you read that I actually finished painting my bookcases! Whew – glad that's over! But not only did I finish the shelves…
This week, my new desk arrived…
This is the Hooker Furniture Leg Desk. For weeks, I had been eyeing it up at a local furniture store and then it suddenly went on sale!
AND they had one in the warehouse! Seriously, what incredible luck!…Gotta love that instant gratification!
With the fluted legs, I think it kind of has a Caribbean feel…which of course, I love!
Originally, my plan was to buy a white desk from Ballard but I decided I didn't want a white desk in front of a white bookcase. Plus. the Ballard desk isn't really a white-white and there was no way I was going to paint another piece of furniture! Anyway, I like the contrast of the dark wood and I plan on adding some other dark wood to the room for a more traditional feel.
But not only did the desk arrive, but I also picked up a chair from Ikea. It's just a simple slip-covered Parson's chair. Once again, I strayed from my original plan of getting that cute white chair with the fun paisley fabric from Ballard. But I had to keep budget in mind and the Ikea chair was only $100.00 and it's very comfortable. Plus, I could always put a decorative pillow on it to liven it up.
Comfortable, practical…and much less expensive.
If I purchased the Ballard Louis XVI Oval Back Side Chair as originally planned, it would end up costing around $481.00….but it sure is beautiful isn't it?
Maybe after some time I will end up getting it…or maybe Santa will be generous this year…
More Additions to the Room:
But wait…we are not finished!
Yes, we had the lighting installed! You can bet I was bouncing off the walls with excitement yesterday when this baby went up!
If it looks familiar to all you Ballard shoppers, it's the Ballard Carriage House Chandelier. For awhile, I had been eyeing this up and I couldn't love it more! Of course, I keep walking in the room to turn it on.
In this photo, you can see how it looks lit up. Don't you love the pretty shadows it makes on the ceiling?
I knew the second it I saw it that this was the right light for the space!
So, it has been a very productive week!
Hopefully, I can keep up my office progress momentum for the full 6 weeks!
If you need to catch up, here are the first two weeks of my office project:
Are you making progress on any home projects this week?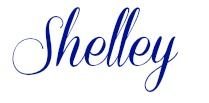 I'd love for you to follow along so you don't miss a post!
Follow by email – HERE
Instagram / Facebook / Twitter / Pinterest
Linking to: