Christmas Breakfast Table – Simple Ideas for the Family
Every Christmas morning, we open our gifts and then the four of us sit down for our traditional Christmas breakfast. While my husband cooks the eggs and bacon, the kids and I make the toast and cut up the fruit. To make things less hectic, I usually decorate the Christmas breakfast table the night before. Here is a what our typical table setting looks like..
For your convenience, I've provided shopping sources below. Please note that this post contains some affiliate links and I will receive a small commission if you make a purchase after clicking my links at no additional cost to you.
Christmas Breakfast Table Setting:
Usually, we keep the table decor pretty simple…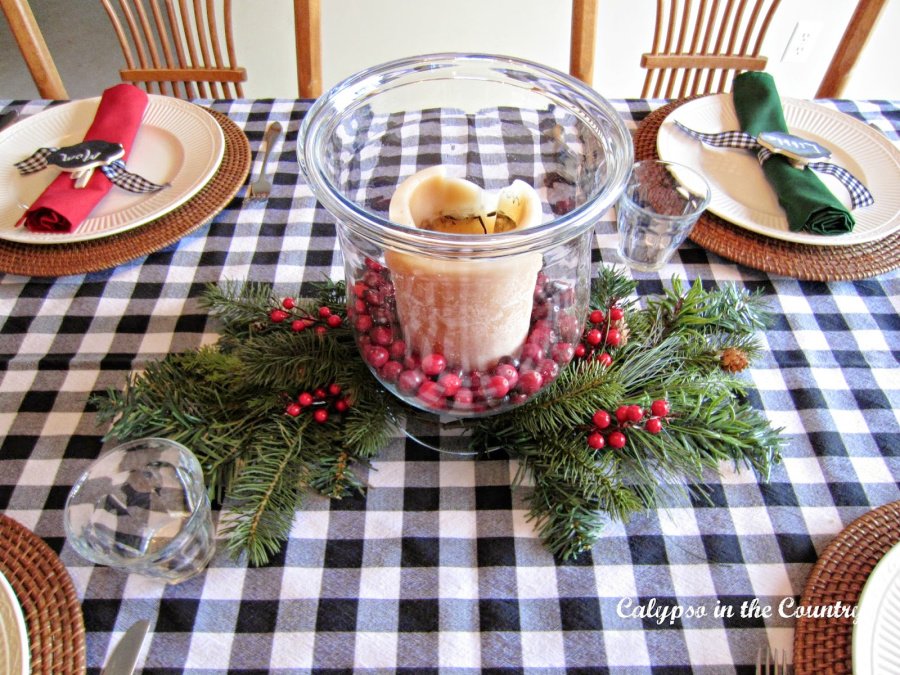 This year, I am playing around with this setting to go along with some of the other black, white and red decor this year.
If you try really hard, you can see some black and white in the family room.
And I do have this vignette on the kitchen counter.
To coordinate with the black and white theme, I clipped these chalkboards to the napkins…a great find in the sale bins at Michael's.
Of course, white plates go with everything!
Seriously, I swear this is my favorite tablecloth. Years ago, I think I bought it at Kohl's.
Hopefully, I gave you some simple ideas for your Christmas breakfast table!
Well, that's one more thing I can cross of my list!
Christmas Breakfast Table Sources:
Do you decorate your table for Christmas breakfast?
Follow along so you don't miss a post!
Subscribe by email – HERE
Pinterest/ Instagram / Facebook / Twitter