Spring is Here – Best of the Weekend 3/22/19
So, is everyone excited that Spring is here?!!  I know I am!  Even though we have enjoyed our winter, I am definitely ready for some warmer weather.  Also, I would be happy if this rain phase finally ended.  My yard is a swamp and I we haven't had any extended periods of sunshine in a very long time.  Maybe that means the flowers will be blooming like crazy in a month or two.  We'll see!
In the meantime, welcome to this week's edition of Best of the Weekend link party!  We are so happy you could join us!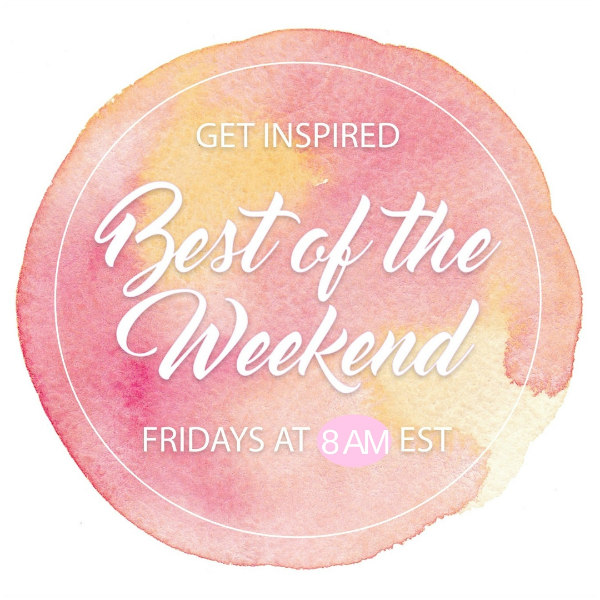 Each week, when you link up to Best of the Weekend, your link will appear on both our blogs.  Let's meet your hosts…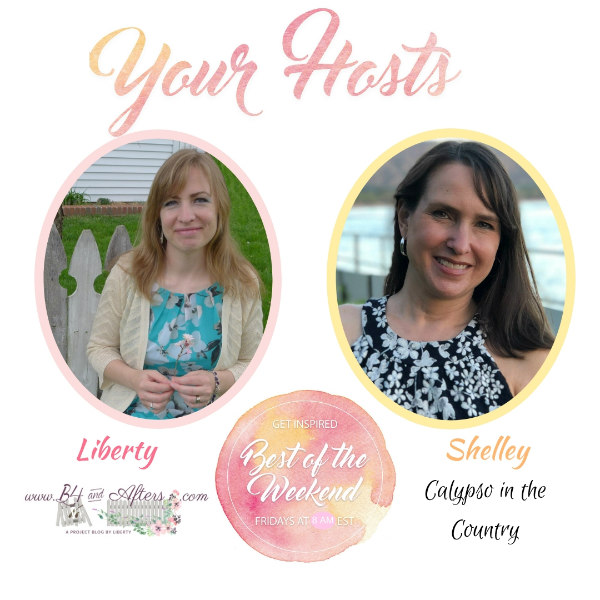 If you don't already follow our blogs, we would love for you to follow us in some way:
Liberty from B4 and Afters | Facebook | Google+ | Pinterest | Instagram
Shelley from Calypso in the Country | Facebook | Twitter | Pinterest | Instagram
Before we begin this week's party, let's take a look back at the past week…
Each week, we share the most popular post from the previous week's party on both of our blogs.  In addition, each hostess picks a few favorites to share.  Be sure to check out each of our blogs to see all the features!
Also, remember to stop by our original Best of the Weekend Pinterest Board  and our newest Best of the Weekend Link Party Features where we pin the features each week!   For now, we will continue to pin the features to both of those boards.
Also, we always appreciate when we see people promoting our link party so Pin, Tweet and share away on social media!  Be sure to tag us so we can send you a thank you and give you a shout out at the next link party.
TO GET US STARTED, THIS IS WHAT I SHARED ON MY BLOG THIS WEEK:
Since spring is here, I shared some spring decor around my house…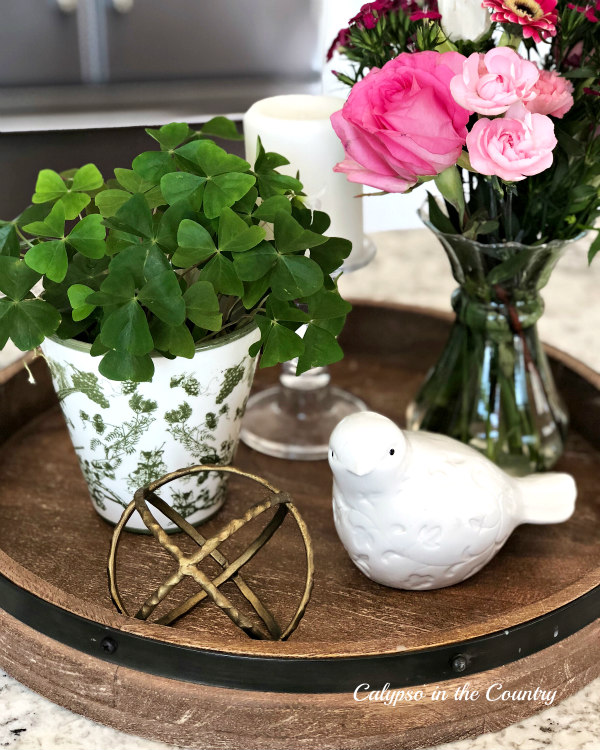 How to Add Spring to Your Home
MOST CLICKED FROM LAST WEEK'S PARTY:
This colorful rooster post caught a lot of attention…
Placemats and Roosters from Debbie-Dabble Blog
MY FEATURES FROM LAST WEEK'S PARTY:
This week, I chose features to celebrate that spring is here!
(Please click the link below each photo to read the full post…and please pin from the original source.)
Decoupaged Floral Easter Eggs from Virginia Sweet Pea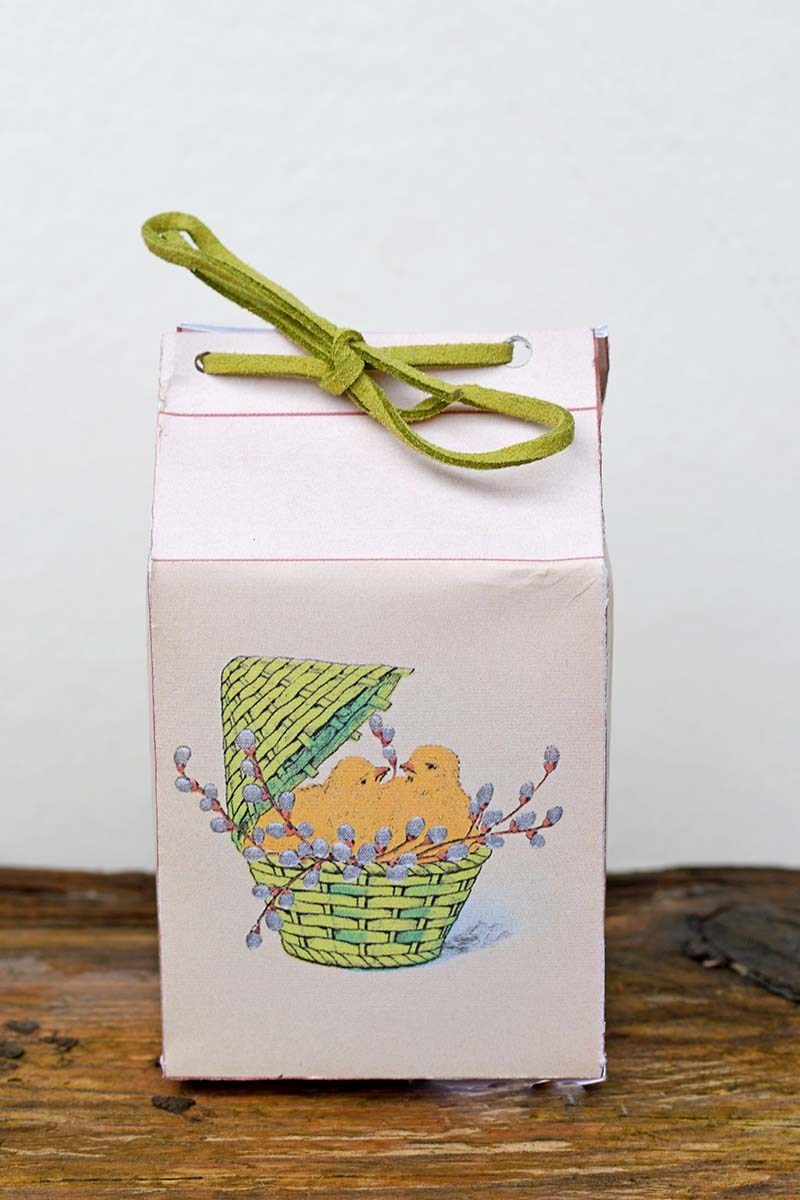 Cute Vintage Easter Postcards and Free Favor Boxes from Picture Box Blue
Orchids 101 from Masterpieces of My Life
The Benefits and Joy of Lavender from Clover House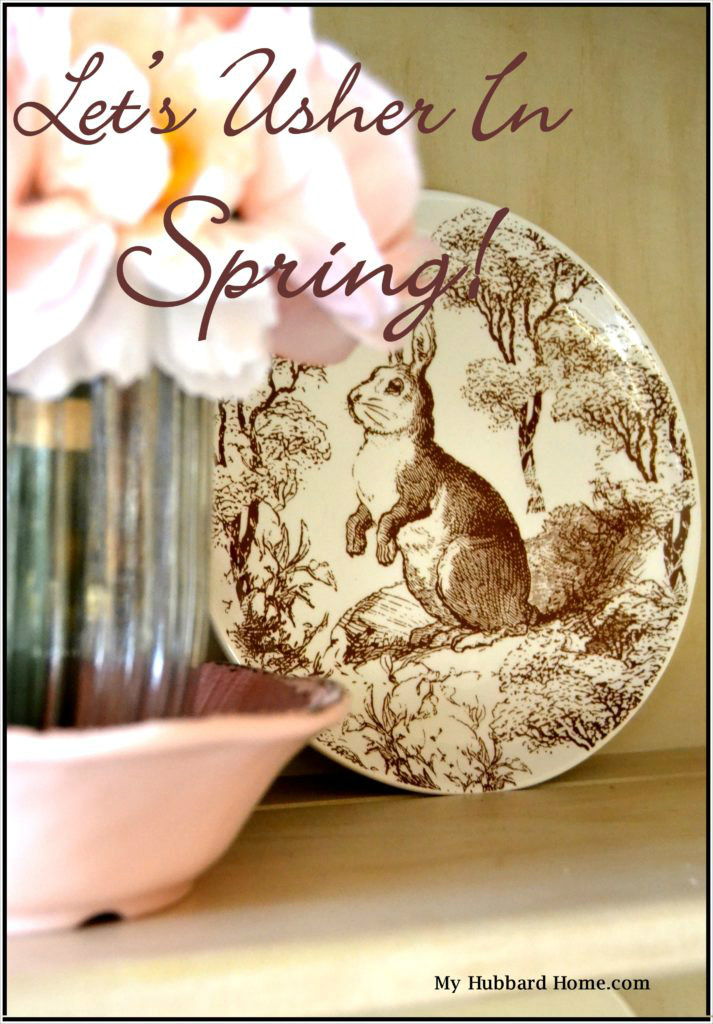 Let's Usher in Spring from My Hubbard Home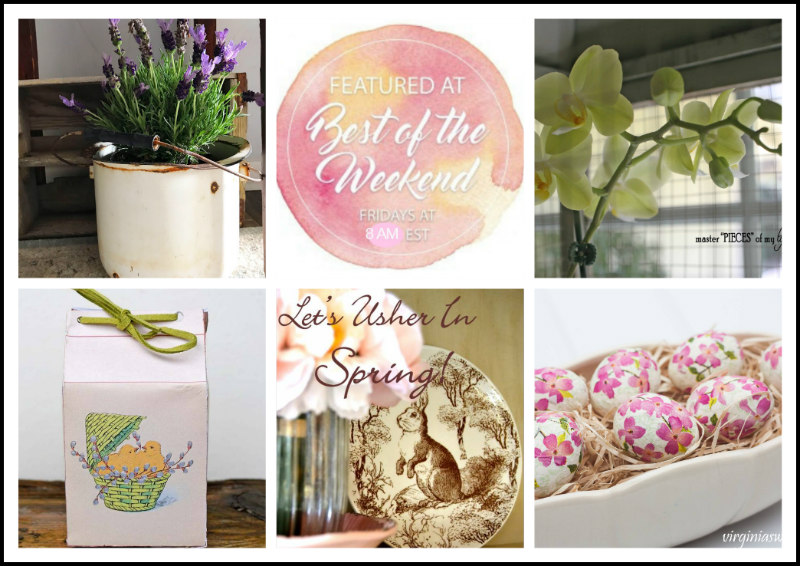 Obviously, spring is here in the blog world!  So many creative ideas!  If you were featured, grab a button:
NOW FOR THIS WEEK'S PARTY!
Please join us for this week's Best of the Weekend party by linking up your post below.  Please be sure to visit some other links as well.  Have a great spring weekend!
You are invited to the Inlinkz link party!