Heading into June – Best of the Weekend 5/31/19
Can you believe how fast this spring is flying by?  Here we are, already heading into June and soon it will officially be summer!  Seriously, where does the time go?
Well, since it's Friday again, it's time for the Best of the Weekend link party!  We are so happy you could join us!
Each week, we look forward to seeing all your creative projects.  If you have something to share, we invite you to link up your inspiring posts which may include crafts, decor, recipes, DIY and more!
It's time to inspire us…or get inspired…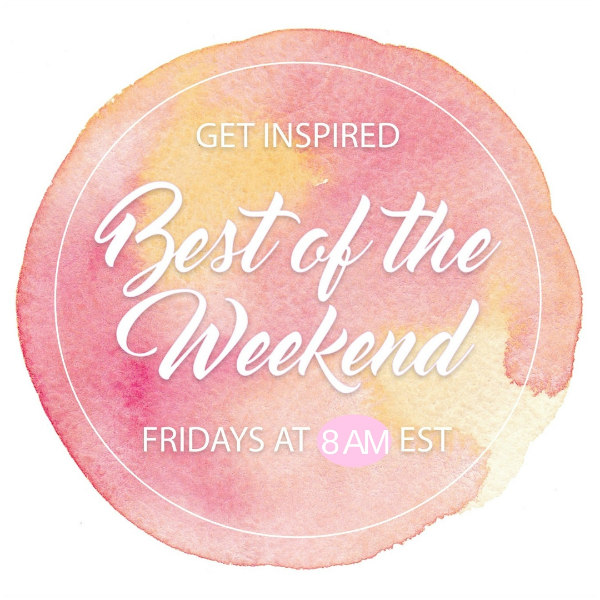 Each week, when you link up to Best of the Weekend, your link will appear on both our blogs.  Let's meet your hosts…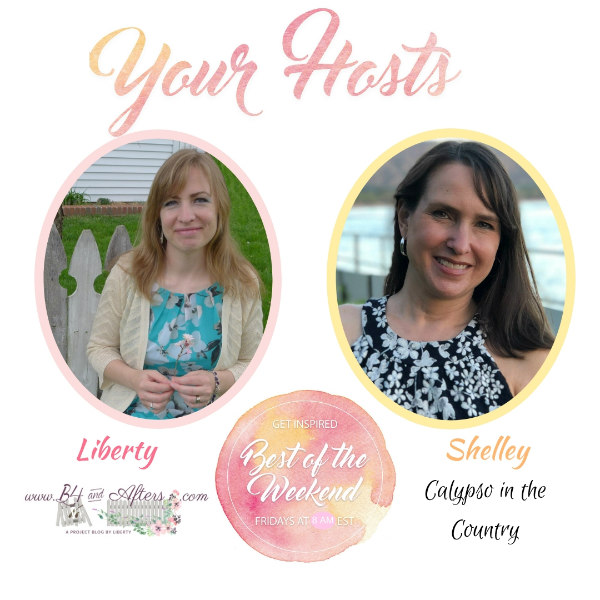 If you don't already follow our blogs, we would love for you to follow us in some way:
Liberty from B4 and Afters | Facebook | Google+ | Pinterest | Instagram
Shelley from Calypso in the Country | Facebook | Twitter | Pinterest | Instagram
Before we begin this week's party, let's take a look back at the past week…
Every week, we share the most popular post from the previous week's party on both of our blogs.  In addition, each hostess picks a few favorites to share.  Be sure to check out each of our blogs to see all the features!
Also, remember to stop by our original Best of the Weekend Pinterest Board  and our newest Best of the Weekend Link Party Features where we pin the features each week!   For now, we will continue to pin the features to both of those boards.
Each week, I also share the features on my Instagram stories so be sure to follow along!
We always appreciate when we see people promoting our link party so Pin, Tweet and share away on social media!  Be sure to tag us so we can send you a thank you and give you a shout out at the next link party.
Thank you to Debbie-Dabble for the shout out on her blog and Facebook page!
TO GET US STARTED, THIS IS WHAT I SHARED ON MY BLOG THIS WEEK:
For Memorial Day, I shared my latest Patriotic Decor.  Since we are heading into June, I guess I can leave it all out for Flag Day and then the 4th of July!
Patriotic Decor in the Dining Room
MOST CLICKED FROM LAST WEEK'S PARTY:
Many of you seemed to be intrigued by the idea of a 50/50 marriage…
Does the 50/50 Marriage Really Work? from Love My Little Cottage
MY FEATURES FROM LAST WEEK'S PARTY: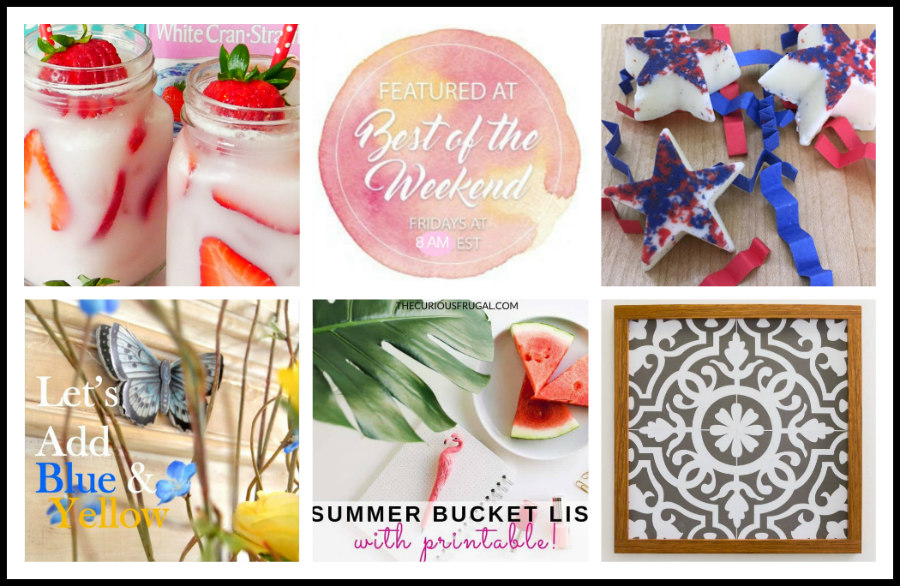 Please click the link below each photo to read the full post.  Also, please pin from the original source.
Moroccan Tile Stencil Design from Kippi at Home
Let's Add Color – Blue and Yellow from My Hubbard Home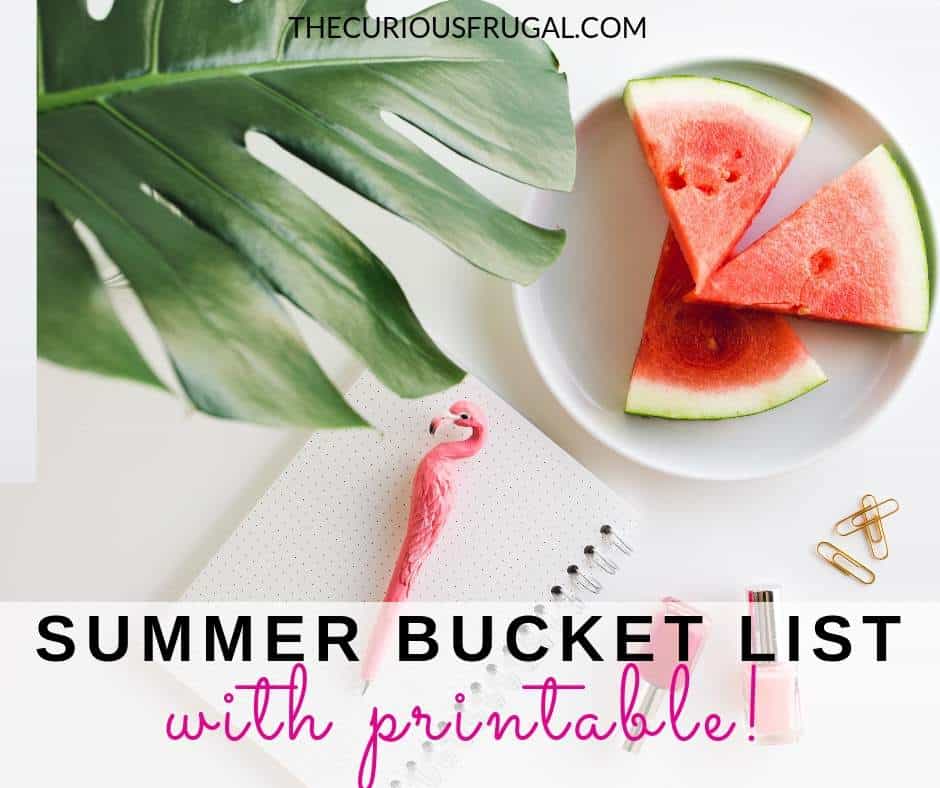 Summer Bucket List – 50 Cheap or Free Ideas for Families from the Curious Frugal
Homemade Red, White and Blue Chocolate Star Wedding Favors from Bride on a Budget
Pink Drink Recipe – Starbucks Inspired from My Pinterventures
So many great summer ideas as we head into June!  If you were featured, grab a button:
NOW FOR THIS WEEK'S PARTY!
Please join us for this week's Best of the Weekend party by linking up your post below.  Be sure to visit some other links as well.
Please note that by joining the party, you give us permission to share your photo/post on our social media and this blog.
Once again, we can't wait to see what you link up!  Have a wonderful weekend!
You are invited to the Inlinkz link party!