While browsing on Pinterest this morning, I stumbled upon some beautiful kitchens from a very talented home designer…
Not only were the kitchens amazing, but all the rooms were breathtaking…
When I popped over to check out the website, I found the most impressive architectural firm and proceeded to page through every single photo in their portfolio. And when I was done, I went through most of them again, pinning away….
Seriously, you have to check out their site – Brooks and Falotico Architects. This extremely talented firm designs new homes, renovations, vacation homes, accessory buildings and commercial. Honestly, I don't think I have ever enjoyed flipping through a portfolio as much as I have with this one.
Since, we have been in our home 15 years now, I think I am getting a little eager to make some changes. Lately, I find myself looking at new homes and renovations a lot more than usual. Some people go through a mid life crisis at my age…but I am going through a mid-life-house-crisis! Well, I guess it's better than having an affair – lol!
If you haven't checked out this home designer website, I suggest that you head over now!
You won't be sorry!
Who are your favorite architects and home designers?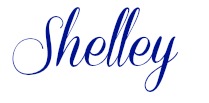 I'd love for you to follow along so you don't miss a post!
Follow by email – HERE