Are you looking for an adult Halloween costume that isn't too "adult"?  (You know what I mean). Yeah, you've seen some of those inappropriate costumes in the party stores…
How about dressing in an outfit from your favorite decade?
Guess which decade I liked best…
You too can achieve this awesome look with a trip to Mandee for the clothes, a dance shop for leg warmers, Five Below for the sunglasses and a stop at Walmart for the cheap jewelry.
Actually, I wore this rad ensemble last year for a school party.  Each year I co-chair an annual event at my kids' school and that year we went with the 80's theme!  The adults seemed to enjoy it more than the children but it was really like totally fun for everyone!
(Right now I am a bit delirious planning this year's event or else I don't know if I would ever share such a silly picture with the world!)
In addition to the totally tubular attire, we also made some "centerpieces" for the tables.  We had like totally no budget to buy things so we had to be creative.
A dollar store donated square boxes and we painted them black.  Then we cut out different colored paper squares and glued them to the outside.  Who didn't own a Rubik's Cube in the 80's?  I could never figure out how to solve it though, could you?   Do you remember those geniuses who could twist it around a few times and be done?  It must have been some kind of optical allusion or magic trick because I could play with that thing for hours and never get those colors aligned.    I was like so bummed that I couldn't get it!  Just not my thing I guess…
Anyway, our budget did allow for a DJ and he had those kids rocking to some gnarly tunes and even taught them the Electric Slide.  But it was the parents that enjoyed it to the max!
Anyway, I hope I gave you a fun idea for a Halloween costume (or even a party).
You don't want one of those icky store bought costumes anyway.  I mean, really – gag me with a spoon!  Fer sure!
Do you dress up for Halloween?
(If my co-chair is reading this…aren't you glad I cut you out of the picture?!  I am sure you would kill me!) Back to working on this year's party….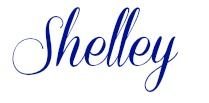 I'd love for you to follow along so you don't miss a post!
Follow by email – HERE
Instagram / Facebook / Twitter / Pinterest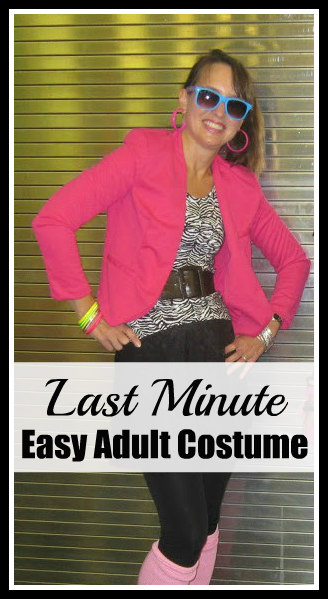 Linking to:
Embracing Change – Creative Inspirations Linky Party Its Overflowing – Share Your Creativity